Airbus 380 is the biggest plane as passenger numbers. It started to service on October 2007 by Singapore Airlines and still developing as A3xxx series. How many seats are there in an Airbus 380?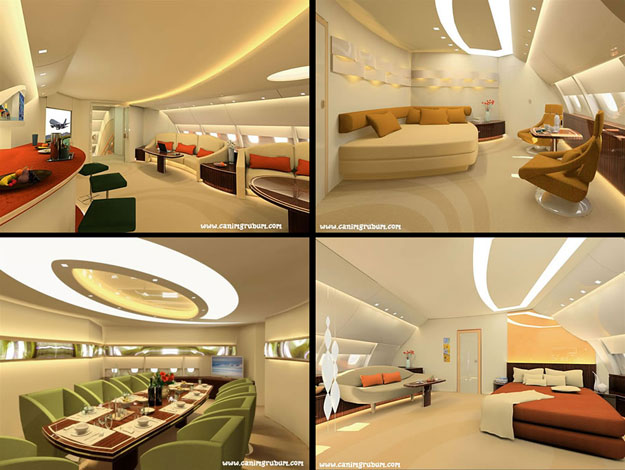 Plane's cabin is 478 square meters. It's possible to understand how big it is with Boeing 747-400 the largest plane before A380 has 321 square meters.
Airbus 380 is certified to carry 853 passengers at all. But operating Airline Company may choose different seating plans. One the official plan main deck is configured for 538 people. Upper side has 315 people. In Airbus' advertisement it's possible to see 525 passenger configurations.
Korean Air is using Airbus 380 for 407 passengers. Emirates' passenger plan is 644 and Air Austral uses 840 passengers plan.
There are also big developments inside the plane for carrying such a big crowd. First of all A380 has the least noised cabin on the world. It's possible with larger window sizes, higher volume, 60 cm extra height.
Lights are also an important detail behind the success of A380 cabin. Plane uses bulb less LEDs as main lights. These LEDs are creating a true daylight ambience.
There will be three variants of Airbus 380 on the close future. Most important one of them is Improved A380-800. British Airways and Emirates are the main buyers of this plane. A380-900 is enlarged version of Airbus A380. It will take 900 passengers at one. A380-800 freighter will be the largest cargo plane of world.