USA is not only New York or Florida. It's now a tradition that all marriages start with a honeymoon. It is very common that couples go to Hawaii for honeymoon but Hawaii is not the only option today. For different lifestyles and honeymoon ideas, there are hundreds of popular areas in the USA for an unforgettable honeymoon. Especially if couples are devoted to silence, forests and sunsets, it's possible to find cheap but unforgettable places in not far states easily. How many alternative honeymoon destinations are there in the USA?


Kauai became a popular place after 90s. This old Hawaii Island means silence and a private honeymoon. It's not possible to find any big resort chains or luxury hotels in the island but it's possible to find silence, small houses, beautiful sunsets and more. Some areas of Kauai is only possible to reach by food and scene on coconuts are unbelievable. Island is also rich for European and Mexican restaurants.
Maui is for honeymooners who like attractions, movement and sun. It's true that with every Hawaii Island, a person can learn something different and Maui is where you will learn a not luxury and also not moderate holiday. It's true that Maui island became a popular place for hotel chains and today there are lots of honeymooners complaints for paying bills including hotel gym usage, newspaper fee and local phone calls but Maui is still a good place for standard American couples.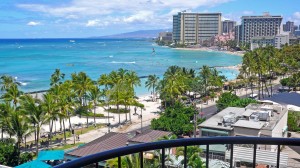 Napa Valley is one of the most popular honeymoon destinations for wine lovers. If you like to sleep in a small wooden house, see wine caverns, tiered hillsides and good scenery, Napa Valley is perfect for them. After Napa Valley became a top spot for tourists and honeymooners, lots of luxury hotel chains made new hotels to area and it's today possible to find spa, golf and gourmet dining beside wine areas. It's true that going to Napa Valley, California for only drinking a couple of natural and not mixed Cabernet is a good option for honeymooners.
Charleston, South Carolina is for people who like to discover. Long forests, spooky places, deep cemeteries are main places on Charleston. Also it's possible to find various interesting shops, strange restaurants and meals. Top-class Spoleto Festival USA and lots of art galleries are also holding on Charleston. Charleston's another surprising feature is that in night, Charleston streets are kindling by gas lamp-lit, transportation is making by horses. Also you can try Charleston beach, it's quiet in sun and white sand.
Americans call U.S. Virgin Islands as "America's Caribbean Paradise." It's a place where carnivals never stop. It's possible to find both luxury sites and cheap places on area. Also there are lots of small islands to visit. Especially St. John is for honeymooners who like untouched nature. Main reason why Americans choice this area is possibility to pay by dollars. In Caribbean, dollar rate is not same like U.S Virgin Islands.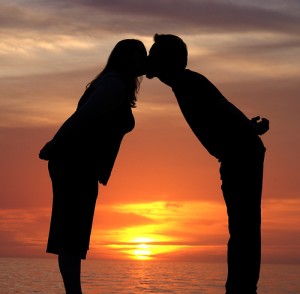 "The Monterey Peninsula" is a popular part of California but it's hard to say it's similar to other parts of area. "The Monterey Peninsula" has a sophisticated lifestyle so it's easy to find a place in the society wherever you are coming from. It's perfect for honeymooners who like romantic nights, hot coast dreams and nature lovers. Also Del Monte Forest is a very important gathering place for popular golf players.
"Santa Barbara" is for people who don't like to be away from Los Angeles. Today area is full of movie stars and singers' houses. Also there are lots of luxury and beautiful hotels. If you are honeymooners who can't live without luxury, McDonalds or muffins.