Web is the biggest bazaar now in the world. According to latest researches, in 90s and first half of 2000s, people were not believing internet's power and they afraid of it. After 2000s second half and successful entrepreneurs list started to enlarge, more and more people started to look the new ways of earning money from internet. Finding a new way for earning money from internet may mean you will be a millionaire in a short period but also you can sell some traditional items or work in short internet jobs to earn money and live on an amount of money. How many ways to earn money online are there?


If you have talent to jewelry or other crafts, internet is the biggest chance for you. There are millions of people buying such products from internet. Even you don't have any talent, you can buy crafts from artists and sell them. There are many sites allowing you to sell crafts and other art products easily without paying any share. Etsy is the biggest market for these items in the internet. Also Zibbet and ArtFire are very popular and they have some beneficial opportunities than Etsy now. Today most popular crafts on the internet are iPad cases. Also Kids' tees are always easy to find costumers. Redbubble is a good community for selling such crafts. Also Artbreak is offering some online exhibition chances without any commission. Today many people are selling e-books, songs and computer wallpapers on UploadNSell and Amazon-owned CreateSpace is giving place to artists and musicians.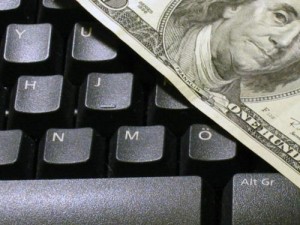 If you like taking photos, if you are living in a strange or not familiar place of earth or if you are a professional photographer, you can sell your photos. Firstly you must register them in a site like iStockphoto, Dreamstime or Shutterstock. Today thousands of amateur and professional photographers are earning money from such sites because need to new, fresh and untouched photos in the digital publishing world is getting higher every day. Also there are many competitions that you can join and you may win the biggest prize. Also you can search blogs or other websites, find the best photos, buy them and register them with your name. So you can earn money easily. Fine Art America and Imagekind are most popular sites to sell photos.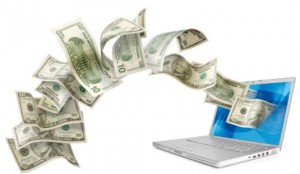 Internet is new in history even we know it for over 20 years. So many jobs in the internet are new. For example, there's a project on internet called Gigwalk. It has an Iphone app and Android app. What Gigwalk company want from you is going to a wine shop and take the photos of local wines. Also some companies give missions that you will go to a shop and photo the product they sell so they can control how the product is waiting on shelf. Also TaskRabbit website is very popular. In this site, there are many announcements from people who need assembly of bulk numbers of Ikea products or people who need someone to buy from grocery. Many local companies are also usign TaskRabbit regularly.
Teaching on net is also a big market. It's true that people have limited time after work and it's not enough to go a course. Also courses are getting more and more expensive every day. You can give lessons about your skills and people can pay you online. For example, many alone people need quick recipes in home but recipe serving websites are not enough. Sites like Tutor or Smarthinking are perfect for it. Also you can try websites like Verbalplanet if you have a second language to teach.