Armando Cristian Pérez or Pitbull with his stage name is an American producer, rapper and song writer. He's popular especially with songs like I Know You Want Me and Krazy. Also he's making a program on Mun2 channel called La Esquina. Especially he's now popular with his feats to singers like Drake, Rihanna and more. He's now working on his new album "Global Warming". Pitbull released a single from album called "Get It Started" and it took good critics. Album will be released from RCA Records. How many albums of Pitbull are there?


There are 6 released albums and 2 complications of Pitbull. He released his first album M.I.A.M.I. in 2004. M.I.A.M.I. means "Money Is a Major Issue". Album was not a blockbuster but took good critics as a debut. Album made 5 singles as "Culo", "That's Nasty", "Back Up", "Toma" and "Dammit Man".
El Mariel was the second album of Pitbull. Popular names like Mr. Collipark and The Neptunes worked on production. Album couldn't achieve economic success but gave a chance for Pitbull to show himself. Pitbull grab the chance and made some attractive rap speech on award nights. Album sold 189,000 copies totally.
The Boatlift is released on 2007. Album has two important roles in Pitbull's life. One of them is Pitbull's vocal replacement from Rap to Reggaeton. Other is the song "Fuego (Remix)" used in Madden NFL 2008 video game. It was possible to see the change from the cover. Album took mixture reviews but all music authorities were agreeing that Pitbull's sound was developing. Album released 4 singles as "Go Girl", "The Anthem", "Sticky Icky", "Secret Admirer".


Pitbull released Rebelution album in 2009. Album became popular with featured artists like Akon, Avery Storm and Kesha. Album released from Pitbull's own label "Mr. 305 Inc.". Album's sound is classified as Hip house. Any of song on album couldn't break the Top 10 list but they became hits of 2009 summer. Album released five singles as "Krazy", "I Know You Want Me (Calle Ocho)", "Hotel Room Service", "Shut It Down" and "Can't Stop Me Now". Especially "I Know You Want Me" became a worldwide popular hit.
In 2010, Pitbull followed the Spanish album fashion. He released a Spanish album "Armando". He made album with Dj Buddha. Album took good critics from Spanish music authorities and played on Spanish radios for months. Sound of album was a good mixture of Hip hop and Latin pop. Album released 4 singles as "Watagatapitusberry", "Maldito Alcohol", "Bon, Bon" and "Tu Cuerpo". "Watagatapitusberry" released only as Itunes digital sound but it couldn't succeed.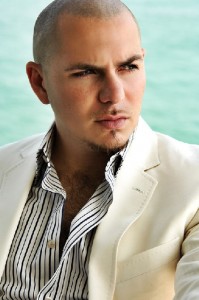 Planet Pit is the album Pitbull released in 2011. Main sound of album is dance-pop and Hip-Hop. David Guetta and RedOne made the production stage. It made a good gross and became most selling album of Pitbull. The Rolling Stone and The Washington Post wrote about album. Also Pitbull made a "Planet Pit World Tour". It was the most professional work Pitbull made for an album. Promotional singles other market works made the album worldwide popular. Album released four singles as "Hey Baby (Drop It to the Floor)", "Give Me Everything", "Rain Over Me", "International Love". Especially "Rain Over Me" became a worldwide popular song. Also Pitbull released a promotional single as "Pause" from album. Also he made a song "On the Floor" with Jennifer Lopez and it also became a worldwide popular.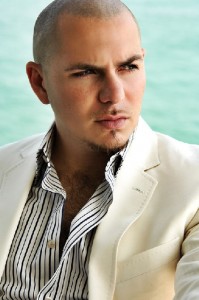 Pitbull is now working for advertisement campaigns. His last campaign was for Walmart and after advertisement Walmart's Facebook page took its record follow. Also he will make a new world tour.