Nirvana is one of the most successful groups in rock history. Album formed in 1987 by bassist Krist Novoselic and singer/guitarist Kurt Cobain. After studio work for three years and an album, drummers Dave Grohl joined group and Nirvana started to walk fame way. Group started an era in music with Grunge sound. Also Kurt Cobain was very handsome and became the face of group. They influenced 90s with their style, stage performance and ideas. Also rebellious lyrics and group's lifestyle influenced world. How many albums of Nirvana are there?


There are three studio albums of Nirvana. They are Bleach in 1989, Nevermind in 1991 and In Utero in 1993. Also group released live albums like "From the Muddy Banks of the Wishkah" and complication albums like "Sliver: The Best of the Box".
"Bleach" was the debut album of Nirvana. Group released album on independent record label Sub Pop. Music authorities like the album but found it very messy and imprecise. Cobain said that he wrote songs one day before album recorded. Chad Channing on drums and Krist Novoselic on bass helped to Cobain. Album couldn't chart in any country. But after Nevermind album's success, album re-released and saw chart. "About A Girl" was the leading song of album and became an all-time hit after re-release. Also "Love Buzz" and "Blew" became hits of their time.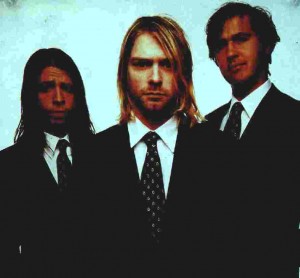 "Nevermind" album of Nirvana is released on September 24, 1991. There was no commercial expectation on group while recording songs. But album's all-time hit "Smells Like Teen Spirit" made a big impact and hit the world music lists. Lyrics and style of song started a new music era. Album stayed on 1st in lists since Michael Jackson's new album. Album sold over 30 million copies worldwide. Album opened the door of mainstream audience to alternative music. It is possible to feel the Kurt Cobain's attempt to write more melodic rhythms to Seattle's noisy grunge songs. "Sliver" song became the first step on the way going to "Nevermind" album. Cobain and Grohl focused on music but songs became with their aggressive lyrics. Cobain wrote the lyrics on their problematic relationship with singer Tobi Vail. Also Cobain changed some old songs like "Lithium" of him to Vail. After "Smells like Teen Spirit" started to lose its place on lists, "Come as You Are" pushed to front and song made a similar impact like "Smells like Teen Spirit".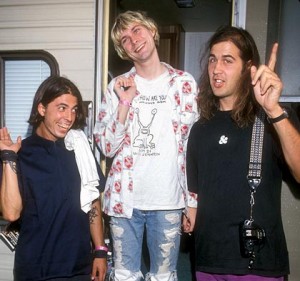 Nirvana released their last album "In Utero" in 1993. Album recorded in a quick period because of Kurt Cobain's health situation. After record finished, some magazines wrote that album will not be released by DGC because the bad recording state. But company released songs with some make-up and remixes on songs. Album sold over 3.50 million copies in United States. Album's record engineering was gaining some new techniques to music world. Also hidden track usage was very rare on this period but Nirvana put "Gallons of Rubbing Alcohol Flow Through the Strip" as hidden song on non-US copies of In Utero.
DCG records followed an old way on promoting album and became successful. Company gave the album to local and college radio stations first but didn't give it to popular radio stations.
Album's leading song was "Rape Me". Some music markets and hypermarkets like WallMart and Kmart didn't want to sell album because of this song and back cover photo. Authorities labeled "Rape Me" as the 90s version of "Like a Virgin". Also "All Apologies" and "Heart-Shaped Box" became hits. Group disbanded after Cobain's death and only came together in concerts and complication albums.