It's time for taxes and everybody is fighting for a few dollar save. It was very hard to calculate the tax before computers but today there are many apps allowing you to find a good office, an accountant, online help or definite calculations. Learning the latest tax rules and calculations are also important for tax paying. It's true that sometimes a little fault on tax may mean that you will pay more and more and you will examine it to men again and again. How many useful tax apps are there?


TurboTax SnapTax is one of the most popular tax apps in the USA. It allows you to fill all blanks automatically when you entered some answers. App is available both Android and IOS. Also there's a new version for Kindle. They claim that app will fill all your need on tax document in 10 minutes. App is free to download and need only a photo of W-2 and answering some questions. It's possible to fill the blanks in app or online. When you filled the file, it needs $24.99 to complete it. Maybe it's some expensive but it's good because many other tax apps want money before buying.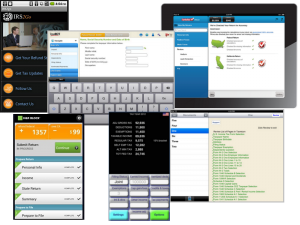 It's true that some people found TurboTax SnapTax very complicated and confusing. Their first choice is H&R Block 1040EZ Tax App. It's available for both IOS and Android. App connects to H&R Block agent and allows you to fill the document together. Also you can use app's free audit support. Like TurboTax, you must photo your W-2 first. It's only for basic tax applications and lacks on complicated tax situations or returns.
Mint.com Personal Finance is not a last minute tax calculator. It tracks your all payments and other financial events in year and calculates your exact tax. Also company integrated basic features like banking integration and due-date reminders to new version. It's free for Android and IOS. It allows you to categorize your payment and extract all financial data from your Mint.com account. Many people found the app easy to use but dangerous to keep all account details in Mint.com server.
Ask a CPA is not a tax calculator but it has hundreds of FAQ and answers about tax. It's true that hiring a CPA means paying to him more and more and many questions about tax are same for all. Company also implemented a "Ask a CPA" feature to app and it's possible to ask question directly and take an answer from an accountant in your area. App is only available in IOS.
Bloomberg BNA Quick Tax Reference is looking very simple and plain outside but it's very detailed. It's true that using app is too hard for an amateur and a professional doesn't need it. But every tax payer can benefit from easy-to-use calculators in the app. It also allows comparing taxes with 2011 and it's a rare feature in such apps.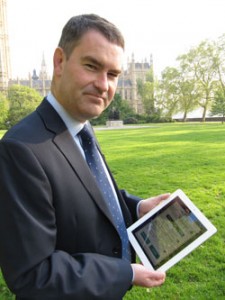 Internal Revenue Service released IRS2Go as their official app. App has many shortcuts to IRS's homepage and no calculator or similar feature inside. Many users use it because it's possible to see refund position directly but writing social security number to smartphone directly can be dangerous. It's also possible to order a copy of tax report into your address and they are sending in a few days.
Shoebox is the most popular program if you are taking too many receipts in a year but if you are paying individual tax, paying $10 to $50 per month for it is useless. Free version of app is only allowing 5 pics and it's not enough even for individuals.