Coldplay is one of the most popular English rock bands today. Group formed in 1996. Main members of group are Guy Berryman, Jonny Buckland, Chris Martin and Will Champion. Group's first name was Starfish and then they changed the name to Coldplay. After studio period, group released "Yellow" single and became worldwide popular. Their genre is classified as post-Britpop by some magazines but their songs are classifying in Alternative Rock section. They earned lots of awards like Grammy. Today group's songs are staying on top charts of 34 countries. How many albums of Coldplay are there?


Coldplay released 5 studio albums. Also they have 29 singles. Their debut album "Parachutes" is released in 10 July 2000. Album gained high critical and commercial success. Group took 2002 Grammy Award for Best Alternative Music Album. Also album became 12th most selling album in England and it sold over 8 million copies worldwide. Album released 4 singles as "Shiver", "Yellow", "Trouble" and "Don't Panic". Especially "Trouble" made a big impact and hit the lists.
After success of "Parachutes", group released "A Rush of Blood to the Head" in 26 August 2002. It's possible to see the effect of September 11 attacks in all lyrics of album. Group used piano and guitar more aggressive than "Parachutes" album. Album made a commercial success and Coldplay became one of the most selling groups in the world. Album sold 15 million copies worldwide. Album released 5 singles as "In My Place", "Clocks", "The Scientist" and "God Put a Smile upon Your Face". Rolling Stone added album to 500 Greatest Albums of All Time list.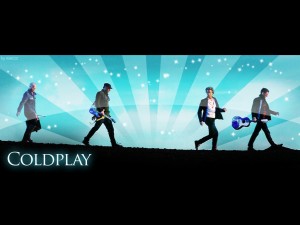 "X&Y" is the 2005 album of Coldplay. It's possible to feel high electronic music influences on this album. Album's name is thought as "Zero Theory" but then changed to "X&Y". Album sold 13 million copies worldwide with high critical success. Album took 5 stars from Q Magazine and 4 stars from Allmusic. "Speed of Sound" became the leading song of album. Also "White Shadows" and "The Hardest Part" became hits of period. Group made various tours for the promotion of album. It's possible to see professional use and mix of Chris Martin's falsetto voice. Also high quality producing work on some songs creates difference. Fans adored the album but only criticized on long synthesizer usage.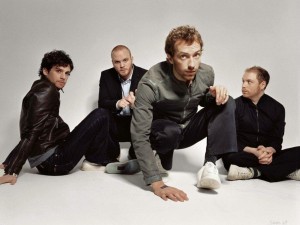 "Viva la Vida or Death and All His Friends" is released on 11 June 2008. Album is the strongest one on lyrical conception of Coldplay discography. It's possible to find war, love and life quotes in lyrics. Authorities gave mixed review on album because of its experimental sound. Main critic about album was overload experimental tries. Especially lowered voice tone of Chris Martin surprised fans. Album released five singles as "Violet Hill", "Viva la Vida", "Lovers in Japan", "Lost!" and "Strawberry Swing" and also became most selling one of the year. Magazines took album in various genres like Afropop music, tribal music and similar. Also some songs were using Blues undertones.
Mylo Xyloto is released in 24 October 2011. Group again worked with producer Brian Eno after successful work on former album. Album became a worldwide hit in first week and reached top of the lists in thirty-four countries and sold 6 million copies worldwide. Authorities gave mixed reviews about album. Some of them found the album "edited too much" and some found "new wave of electronic music". Group found members indicate that album is more acoustic than former ones. Album lyrics create a concept of lovers and their story. Album's leading songs are "Every Teardrop Is a Waterfall" and "Charlie Brown".