Jennifer Lopez or Jennifer Lynn Lopez with her full name is a famous singer, actress, producer and more. She's the highest earning actress of Latin region. She was born and raised in America, The Bronx. She started to dance in her childhood ages. Before being so famous, she was a dancer of Janet Jackson. After her first movie "Money Train", she became famous. Also since 1998, Lopez is releasing albums. She likes to be in lists with both albums and movies and she was successful on it for various times. She's now one of the most powerful celebrities in the world. How many albums Jennifer Lopez released?
<iframe width="560″ height="315″ src="http://www.youtube.com/embed/t4H_Zoh7G5A?rel=0″ frameborder="0″ allowfullscreen></iframe>
Jennifer Lopez is a real celebrity with her dressing style, songs, act ability and scandalous life style. Famous autobiography writers agree that her raise style in catholic schools and problems she lived there is very effective on her lifestyle. Jennifer Lopez released seven studio albums and she was successful on her all albums. Also she has thirty-four singles.
Her first album was "On the 6" released in 1999. It sold over 100.000 copies in first week. Album included lots of unforgettable hits like "If You Had My Love", "Let's Get Loud", "No Me Ames" and "Waiting For Tonight". Album sold millions on the world after Lopez took Latin Grammy Award.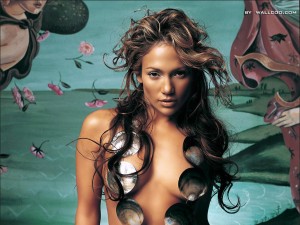 Two years after "On the 6", Jennifer Lopez released "J.Lo" album. Album sold over 250.000 in its first week. "Love Don't Cost a Thing" was the leading hit of album. Also "Ain't It Funny", "I'm Real" and "Play" made great effect on lists. Also Lopez used the song "Love Don't Cost a Thing" in her new movie "The Wedding Planner" and it became a great promotion. Also songs ""I'm Gonna Be Alright" , "Si Ya Se Acabó" and "Walking on Sunshine" became later hits of album.
Jennifer Lopez released her third album in 2005. After some problematic years in her marriage and life, Lopez put the name of album as "Rebirth". "Rebirth" album came with Lopez's new style of singing. It was not a Latin pop album but some R&B. It was easy to feel that "Rebirth" album was not produced to be a list hitter but to be a real musical album. Songs like "Get Right", "Hold You Down" and "I Got U" became hits of album. Album's main commercial failure's reason was releasing time because "Rebirth" released in the same week with 50 Cent's The Massacre album. The Massacre album sold 1.1 million in its first week.
Jennifer Lopez's fourth album was "Como Ama una Mujer". Mainly album took good critics. Making a Spanish album was what Jennifer Lopez wants for all time. Album pushed some hit songs like "Qué Hiciste" and "Me Haces Falta". Lopez's ex-husband Marc Anthony worked on the production of album. It made a low gross with 48.000 sell in its first week but then world release earned million sell.
Jennifer Lopez released "Brave" on 2007. After albums with slow and romantic music style, fans of J.Lo wanted some dance music from her. Album made happy all fans and music magazines also gave good critics. Album pushed hits like "Hold It Don't Drop It", "Do It Well" and "The Way It Is". Also lyrics of album were really effective.
Jennifer Lopez's last album is "Love?". After marriages and divorces, Lopez took album's name "Love?". Album's first hit was ""On the Floor". Lopez worked with Pitbull on this song and there was a ""Lambada" sample on it. Album hit the lists with this song. Also album pushed songs like "I'm Into You", "One Love"   and "Until It Beats No More".