Aborigines are also known as Indigenous Australians. They are original inhabitants of Australia continent. Main history of them is some controversial. But today scientists believe that Aborigines came to Australia 50.000 years ago from India by "Southern Route". It's also possible to see them in Papua New Guinea and Tasmania. There are different Aborigine communities in Australia. How many Aborigines living in Australia?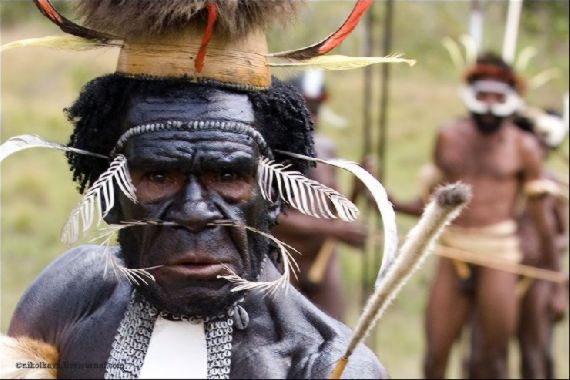 Australia's Aborigines history is full of shames. Main evidence on Aboriginal history made by Australians is forcibly removing children from their Aboriginal families. They were mostly used for church missions. Removing finished formally in 1969 but there were still removing on 70s. Evidence known with the "Stolen Generations" name and Prime Minister Kevin Ruud made a formal apology for this problem.

Today Aborigines has more rights than 10 years ago. They are also active on music, art and fashion. There are sports teams of Aborigines especially in cricket.
There are nearly 500.000 Aborigines in Australia now. Most of them are living in New South Wales. On last census the number was 148,200. Queensland also has 146.000 Aborigines. In Western Australia there are 77,900 Aborigines. Also northern territory has over 60.000 Aborigines. Victoria and Tasmania has over 30.000 and Tasmania has over 15.000. Also 4.000 Aborigines are living in Australian Capital Territory.
Aborigines are firstly seen on Australian cinema in 1955. Jedda made a big impact and entered Cannes film festival. Also famous movies like Walkabout, The Chant of Jimmie Blacksmith and Dead Heart was about Aborigines.