Today i touched again my pc and i asked to myself how many computers in the world ?
i started to search and i found my question answer. The answer is realy suprise for me beacuse i didn't think the world have alot of computer like this. Can you Believe that the WORLD have 1.1 Bilion Computers. The searchers says " it will be 2 Bilion on 2016 !! ".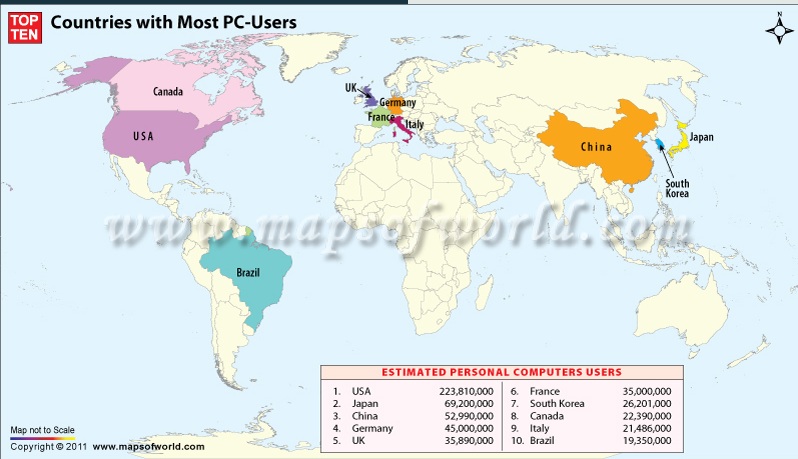 Top Ten 10 of  The Computer World
:
1-) USA 223.810.000 ( Winner ! )
2-)  Japan 69.200.000
3-) China 45.000.000 ( Why the china so low i don't und.
)
4-) Germany 45.000.000
5-) UK 35.890.000
6-) France 35.000.000
7-) South Korea 26.201.000 ( Realy ? )
Canada 22.390.000
9-) italy 21.486.000
10-) Brazil 19.350.000
i got my question answer, if you didn't you can comment and i can search for you
…
Source: mapworld.com , garthner.com …