Wii U is the successor of Nintendo's popular game console Wii. Wii U is firstly announced in Electronic Entertainment Expo 2011. Release date in North America is November 18, 2012 and November 30, 2012 in Europe. Game authorities called Wii U as the first product in "eighth generation of video game home consoles." Wii U will fix the problems of Wii and it will take it to new generation with 1080p graphics and memory of 2GB. Console will come with Wii U GamePad which has a touchscreen. Wii U will be compatible with Wii's gamepad, joystick and nunchuck but won't support Gamecube titles. How many Wii U launch games are there?


Nintento announced 23 official Wii U launch games. Some of them are Batman: Arkham City Armored Edition, Transformers Prime and Just Dance 4. All games will be released in Wii U's release date.
One of the launch games of Wii U is FIFA 13. Wii's game configuration is offering something unique for Fifa fans. It's a classic that every new console chooses Fifa or Pes for launch game. It's possible to see than there's no main difference between Fifa 12 and Fifa 13 Wii U edition according to first tests. But main feature of new Fifa 13 for Wii U is manager compatibility while playing match. While playing match in TV, you can manage team and substitute player or changer tactics in gamepad. Also Fifa 13 Wii U edition is trying to use all power of Wii U.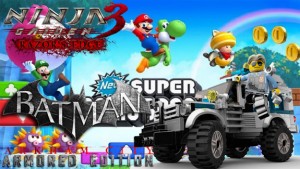 Assassin's Creed is another popular game for console launches. Wii U will come with Assassin's Creed III. In this new game, killers will come to America to find Templers. Assassin's Creed's success is mainly coming from different control system and it's some problematic on consoles. But according to first tests, Assassin's Creed III for Wii U is the best and most exciting game of the series but it's very hard to say same for graphics.
Batman: Arkham City Armored Edition is Wii U's interesting games. Batman series missed Wii game console while movies are burning the world. It's 4 months after last movie of Batman is released and Wii U will try its chance with this PS3 port game. Wii U will make enable changing weapon easily and trying other menu functions without stopping the game but according to first reviews, gamer need to stop the game or try to get used to gamepad control.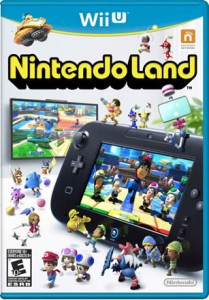 Ninja Gaiden III: Razor's Edge is what players waiting from Wii U. Game fans complained from last game of series because of weapon selection and challenge problems. Also gamers found the last game very soft. According to first tests of game, Nintendo made the most violent game ever for its game consoles. Ninja Gaiden III: Razor's Edge for Wii U will bring back some important features like dismemberment. Also Nintendo used Ninja Gaiden III: Razor's Edge on the ads of new console.
Fitness is what Wii gamers play most. Your Shape: Fitness Evolved 2013 is the surprise Wii U launch game in the exercise category. It's offering more controls from gamepad and playing only in gamepad mode but carrying such big gamepad while making exercise is very hard.
Call of Duty: Black Ops II for Wii U is one of the disappointments of Wii U launch games according to testers. It's identical with older games with same control and same story line. Only Wii U based option of game is that while one is playing in TV, other can watch the game from gamepad but graphics in gamepad is not satisfactory.