Today Question is: How Many Videos Are There on Youtube ?
The Youtube is one of the top biggest video sharing portal in the world, allowing users to share and upload many videos for free. There are nearly millions of videos on this web site, but important question is "How many videos exactly are there"?
Get Ready ! Number of Videos are over 1 Bilion !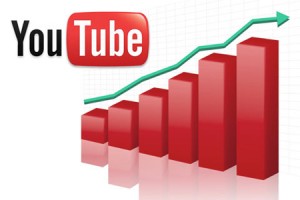 The Total Number is 1.311.600.00 !! Can you believe that ? 1 Bilion 311 Milion videos on youtube now ! . İf one person wants to Upload this videos with a one computer, normal 10 Megabits internet connection;   he needs to work 900 Years for uploading this videos.
Realy crayz numbers i think. And 5 Milyon Users channel have in Youtube. İf you want to become a new youtube :), you need to work with 50 Person and you need to have 20 Years with out any break .
Nearly Youtube Videos is watching 1.7 Bilion/Month , and nearly month income 70 Milion $.
Upload Catagories On Youtube: 
The top categories of uploaded videos — music 21%,entertainment 13%, people/blogs 12%, comedy 11%sports 8%, educational 6%,film %5.7 automotive 5%.
The source of videos — amateur 80%, professional (meaning "partners") 15%, commercial/corporate 5%.
Countries On Youtube About UPLOAD: 

Top countries uploading videos — United States 36%,United Kingdom 8%, Philippines 4.2%, all of the these countries have around 2%: Australia, Brazil, Canada, France, Germany, Mexico, Spain, Turkey.