Led Zeppelin is a legendary rock band from England. They formed in 60s and dominated this decade. Group formed with "New Yardbirds" name and took "Led Zeppelin" name in 1968. Main group was consisted on guitarist Jimmy Page, drummer John Bonham, singer Robert Plant and bassist/keyboardist John Paul Jones. They became successful with their innovative style. Their first albums were a hard rock-metal combination but then they used lots of music genres from experimental to folk. They released various hit songs but "Stairway to Heaven" became an all-time hit. How many albums of Led Zeppelin are there?


Led Zeppelin released 9 studio albums. They didn't release single as group because they believe all songs in their albums were a parts of one music experiment. Producers released sixteen singles of them.
Group's voyage started with "Led Zeppelin" debut album in 1969. Music style on album was a newly experiencing rock and blues combination. Also Heavy Metal riffs were possible in the solos. First period of release was headache for group because most of the authorities don't like style. But music listeners adore album and album gained a big commercial success. At last, Rolling Stones added album to "the 500 greatest albums of all time". Led Zeppelin was one of the first groups used steel-string acoustic guitar in album recording and this experiment created Heavy Metal sound which listeners were experimenting new. Nearly all songs of album became all-time hits like "Good Times Bad Times", "Babe I'm Gonna Leave You", "You Shook Me", "Dazed and Confused" and "Communication Breakdown".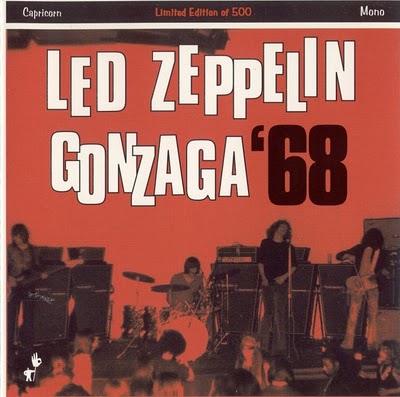 Group released "Led Zeppelin II" in October 1969. Group hired Eddie Kramer again for recording techniques and Kramer gave again experimental recording techniques to album. It was possible to feel group's music evolution with stronger lyrics and all-album music style. Album sold 12 million copies. Leading song of album was "Whole Lotta Love". "Bring It On Home" and "Heartbreaker" became other hits of album. Guitar solos on songs like "Heartbreaker" influences all 80s. Popular guitarists like Steve Vai and Eddie Van Halen used some similar styles on their songs.
"Led Zeppelin III" released on 1970. Group was on the top of their fame. Group lived in Wales for new songs in a long period and recorded album in Bron-Yr-Aur cottage in Wales. Album's sound was showing the evolution of Led Zeppelin and folk sounds' settle to their music. Allmusic and Q magazines gave 5 stars to album. It was also an important album for Led Zeppelin because music world was changing to pop and pop-rock groups but Led Zeppelin's music was not influencing from them. Album left hits like "Immigrant Song", "Since I've Been Loving You" and "Bron-Y-Aur Stomp".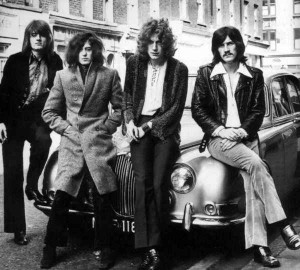 "Led Zeppelin IV" album is released on 1971. It was the fourth album of Led Zeppelin with no title and then fans named album as "Led Zeppelin IV". Album took a great critical and commercial success and became one of the most selling albums of all time with 32 million copies. Album left an all-time hit "Stairway to Heaven". Song was an experimental sound with starting as folk song, continuing as hymn, lasting as rock song and finishing as folk song again. Also "Black Dog" became a hit of its time.
After "Led Zeppelin IV", group released "Houses of the Holy", "Physical Graffiti", "Presence", "In Through the Out Door" and "Coda" albums since 1982. Biggest hit of these albums' was "Kashmir" in "Physical Graffiti" album.
Group disbanded after John Bonham's death in 1980. After disband, they formed again for only concerts and they staged on lots of concerts.