It's natural that some vegetables grow in winter while some of them grow in summer. Today, developed storage technologies allowed eating all vegetables in all seasons but the taste differs. Especially vegetables like corns lost their taste and freshness every moment after they are picked. If you are a vegetable lover like millions of people, you must eat them in their season. Also picking it from their branch means eating the vegetables with perfect taste. How many vegetables are best at summer?


One of the most popular vegetables of summer is definitely corn. Because it loses its sweetness every moment after they picked, they must be eaten as soon as possible and eating them in winter means eating corn with half taste. It's easy to understand fresh corn with bright color of it. Also it will have full kernels when it's fresh. If you want to keep it in fridge, you must keep it in a plastic.
Cucumber is another popular summer vegetable. Because of its shell, it can be cool even in the 20 c. Today it's possible to find cucumber in all seasons and all groceries but if you want the perfect taste, you must try them in summer. It's easy to understand the fresh cucumber with its green color. Also bigger cucumber means it waited on its branch for a long time.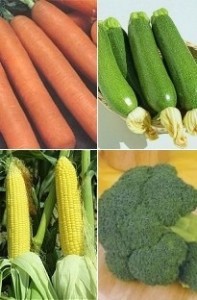 Eggplant is also a popular summer vegetable. Choosing the best eggplants need profession and you must look to their weight. Fresh vegetables count heavy when you hold and day by day they lost their weight. Eggplant can be cooked in many ways and many people leave them in salt water for one day before cooking.
Peas are also very popular in summer. It's hard to understand the fresh pea from color and only a cook can understand it from cooking time. When it's fresh, cooking time is very low but day by day it gets longer. Eating peas raw was very popular in the medieval ages but today it's popular to steam them. Also minted pea soup is very popular in USA.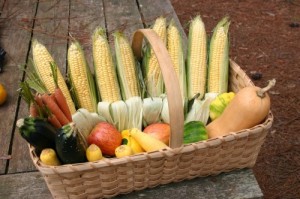 Okra is not type of all people and many of them hate it. Many haters call it "Slimy" But many chiefs believe that cooking is the key for okra. Because of its smell, many people hate it but this smell can be altered with some methods. Also fresh okra is tasty but it lost taste and get a smell every day. Firm and bright okras are best to eat.
Sweet Peppers are also summer vegetable but today it's possible to find them in all seasons. It's one of the oldest vegetables human eating and there are hundreds of classic ways to eat it. Most popular ways are grilled or roasted. It's easy to understand the freshness from color. Also when you cut it, you can see white seeds in it but they will be yellowish day by day.
Shelling beans were not popular till 90s and many countries were only using wax beans and green beans . Today fresh shelling beans are very popular especially in soups. Also m any restaurants are serving them as side dish. It's easy to understand fresh shelling beans with their extra creamy texture. Also they are very clean.
It's true that nothing compares to tomatoes. They are one of the most popular summer vegetables ever. Today it's possible to find tomatoes in all seasons and all groceries but it's not possible to find the taste of summer tomatoes. It's easy to understand the fresh tomatoes with their color and hardness. Every day they loses their hardness.