Mobile phones are not only phone now and today they are also for easing the life. It's possible to find apps for nearly all works and problems. So today app creators for IPhone, android and similar are working for easing the life of babies and parents. Moms are both working and looking to children in today's world and it's easy to forget an important thing for baby. Also apps for pregnancy control, pregnancy problems, baby problems and more are possible. Apps for babies are mostly free but there are also apps need money but many of them worth to it. How many useful mobile phone apps are there for baby?


Trancit Lite Edition 1.3 is one of the most popular apps for babies. It's mainly a program that shows different colors and shapes in the screen. Thousands of mothers use this program when they go out with babies because baby can easily start to cry and there's so few thing to keep her silence. App is free and its size is very small. App is working on IPhone and IPad.
iBabyPhone is turning the Iphone into a baby phone. All babies see how parents are using phone and calling someone and then want to do the same. But it's very frequent that children call wrong people at the wrong time. With "iBabyPhone" app, babies push numbers and phone says which number is pushed but it didn't call anyone. Also app shows numbers in different colors and tries to teach numbers also."IBabyPhone" is $0.99 in Itunes Store but it's worth to it.
"BabySitter2Go" is mainly for Ipad. It changes Ipad into a Gamepad. Baby can turn, shake and touch it. Every move will send a sound to baby. Also it has an adventure mode that baby can discover forests, oceans and mountains. Baby can also draw everything with finger on Ipad screen. BabySitter2Go is free on Itunes store.


"I Hear Ewe" app is perfect for teaching baby the animals. App shows animated animals and they sound when baby touch them. It's possible to touch the parrots, monkeys, lion and more. All sounds are authentic and high. There are totally 24 animals in app. Also it's possible to find some cars with sound in app. All babies like to touch and hear the sound. "I Hear Ewe" app is free on Itunes. It has also an accessibility mod.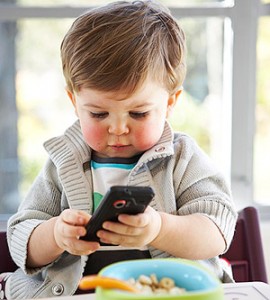 "Baby Scratch" is an interesting app for babies. It's mainly a DJ app with scratching music feature. All parents are curious even their baby will like it or not but it's definite that all babies find it very interesting and funny. App is mainly giving baby to change something with his hands and break it. It's also possible to record parent's voice or baby's own voice and scratch it. It's maybe the first step to be the father or mother of best DJ on the world. Baby Scratch is free on Itunes Store.
"Baby Piano" is a similar music app for babies. It converts the Ipad to a portable piano. What putting forward "Baby Piano" from other piano apps is its eight-key feature. All similar apps have a long tail of keys and it's hard to understand it for babies. Also highlighted play feature helps baby to follow the highlighted notes and play her own song for the first time in her life. App is offering learning for children without realizing it and it's a very important feature for an app. "Baby Piano" has two versions. Free version is possible to download and full version needs $1.99.