Spoon is an important part of modern kitchens. It's possible to see metal, plastic, wood or porcelain spoons nowadays. It's known that first spoons were started to use by Ancient Egyptians. They were mostly using ceramic spoons. Muslims used spoons for soups for a long period. With Medieval Period, spoons started to decorate with figures and they earned some importance according to type of meal. After 1600s, spoons changed style by the change of bowls. Modern type of spoon started to use after 1800s. Today there are various usage area and types of spoons. How many types of spoons are there?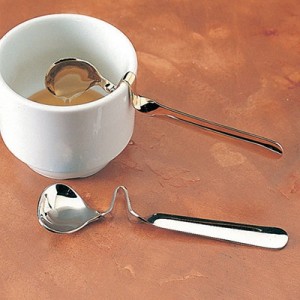 Today there are over 50 spoon types in the world. Some of them are common and some of them are for only chief usage. Dessert spoon is one of the most popular spoons. Its size is between tablespoon and teaspoon. It became popular after English five o'clock tea tradition. Soup spoon is also a popular spoon type.
Some special cafes have traditional spoons for their coffees. Some of the spoons using by these cafes are Demitasse spoon, Grapefruit spoon and more.
There are also some spoons only using for serving and cooking. Bar spoon is a popular one of them and it's using for mixing drinks. Also Olive spoon is mostly using by Chefs.
Using the right spoon for special events are some traditional nowadays but it was very important in 1800s and especially tea time must be completed by special spoons.