The Toshiba Satellite notebook series is one of the most popular Toshiba products ever. Toshiba has a unique sale strategy for these series and it's mostly possible to find only entry-level satellite notebooks in major retailers. Toshiba sells high end Toshiba satellite models with Qosmio Satellites and it's cheaper to buy them from web store of Toshiba. First models of Toshiba Satellites series were problematic because they were not including technological developments of era like internal CD-ROM drive but they were slimmer than other notebooks. How many Toshiba Satellite notebook models are there?


Today there are 12 Toshiba Satellite models in the market. One of the most popular products in series is Toshiba Satellite L840 Series. There are various notebooks from $300 to $1600 in this series. Satellite C655D-S5518 is one of the most popular notebooks in this series with its price on $350. It uses AMD E-Series Processor E-300 for Windows 7 Home Premium 64-bit. Also AMD Radeon™ HD 6310 is enough for standard gaming experience. Ram amount is 3GB DDR3 memory and HDD level is 320GB. Notebook is supporting 1366×768 resolution for 720p.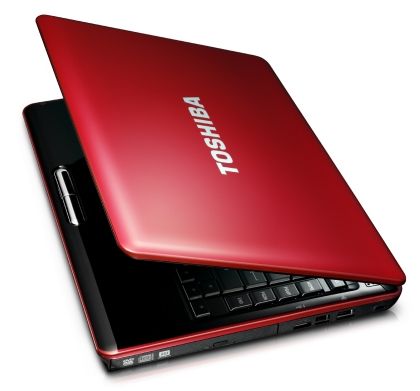 Toshiba Satellite P840 Series is a higher version of Toshiba Satellite L840 Series. Series comes with Intel I5 processor, 6 to 8 GB ram and 750GB HDD. Graphic memory of notebooks is limited to Mobile Intel HD and it needs shared memory for playing standard games. Series has auto-sensing ability in power usage and it's possible to see 6 hours life time in standard usage. Also it's possible to choose from fashionable colors like Mercury Silver and Champagne Silver Etched Aluminum. Toshiba added a USB 3.0 port with sleep and charge feature so it's possible to charge all devices while notebook is sleeping.
Toshiba Satellite C850 series is the most popular 15.6'' widescreen series of company. It comes with C855 name in some countries. Price of series is between $300 and $600. Satellite C855-S5214 is one of the most popular notebook is series. It has a $428.99 MSRP price on Intel® Pentium® Processor B970, Windows 7 Home Premium 64 Bit and 4GB DDR3 1333MHz memory. Notebook supports up to 720p with 1366×768 resolution. USB 3.0 is possible on device but it didn't feature out sleep and charge. Also an HDMI port is available. Customers mainly complain about lack of Bluetooth in this device.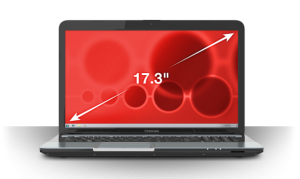 Toshiba Satellite L870 Series is created for the best multimedia experience. Satellite L870-ST2N02 is one of the most selling devices in this series. It has Intel® Core™ i7-3610QM Processor, Windows 7 Home Premium 64-bit and 8GB DDR3 1600MHz memory. Also 1.0TB HDD and 17.3″ widescreen is perfect for a real multimedia experience. Notebook is supporting 1600×900 but it's still 720p. Also battery life is not long as similar series. It's possible to find it in Mercury Silver color.
Toshiba Satellite P870 Series is offering good gaming experience. Satellite P875-S7200 has Intel® Core™ i5-3210M Processor and 6GB DDR3 1600MHz memory. But it's offering a shared graphics experience with HD Intel. Battery life of notebook is average but 4 USB 3.0 ports are excellent. Also two of them are offering sleep and charge feature.
Toshiba Satellite S870 Series is one of the latest products in this category. Satellite S875-S7248 is offering one of the best options in the Satellite category with Intel® Core™ i7-3610QM Processor, Windows 7 Home Premium 64-bit, 17.3″ widescreen, 8GB DDR3 1600MHz memory, 1.0TB HDD and GB DDR3 AMD HD 7670M Graphics. MSRP Price is now $999. Only USB 2.0 port is offering sleep and charge feature. Average battery life is 5 hours.