The Breeders' Cup or The Breeders' Cup World Championships with its official name is a popular horse race in USA. It's annual series in Thoroughbred horse races. All races of the Breeders' Cup are not Grade I. Breeders' Cup Limited Company is found in 1982 and started the race. It was a single day race since 2006 but today it's a two day race. Each year, location changes for races. All races has been made in USA but only 1996 race was in Woodbine Racetrack, Canada. How many times the Breeders' Cup has been run?


Breeders' Cup became a nationwide popular in 1984. The place was Hollywood Park in Los Angeles. It was 7 races in one day. National Broadcaster was NBC and total prize was nearly $10 million. The Breeders' Cup Juvenile race's champion was Chief's Crown and it became the first champion of Breeders' Cup race. The $3 million Breeders' Cup Classic was the climax point for whole races. It was an unforgettable race between favorite Slew o'Gold and Wild Again. Wild Again cut the rope first but attendants waited 10 minutes for official announcement because race was head to head.

In 1986, race was held in Santa Anita Park in Santa Anita. It was one of the biggest crowd in horse races history with 69,155 attendants. It was a one day race with seven races. After an impassion race, Lady's Secret won the Ladies' Classic race. L. Pincay Jr. rode the Skywalker in the Classic Race with an unforgettable speed and it became the leader of the race from beginning to end. Total wager value of races was $34,884,790.
Gulfstream Park race in 1989 was the first Breeders' Cup race in Florida. It was also the climax point of 80s greatest rivalry between Sunday Silence from California and Easy Goer from New York. Sunday Silence was the winner of Preakness Stakes and Kentucky Derby while Easy Goer was winner of Belmont Stakes winner and it had also "Horse of the Year" title. They run across in small races and rivalry get top in the Classic Race. Sunday Silence went fast but Easy Goer made a final attack but Sunday Silence won the race.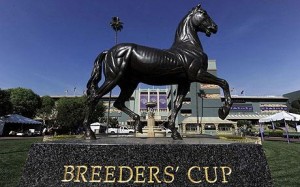 In 1995, Race was held in Belmont Park in New York. After storms, some news announced that races will be postponed but it was a shiny race day. After excellent races, it was the Breeders' Cup Classic again and Cigar was the favorite of race. J. Bailey and Cigar run an unforgettable race and Cigar won "the Horse of the Year" title with this race.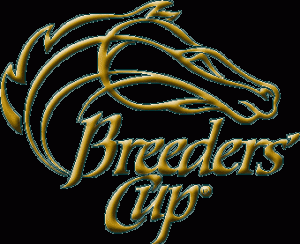 In 2006, place chosen for race was Churchill Downs. Total Prize announced before race was $20 million. After excellent Xpressbet Sprint and Ladies' Classic races, Invasor under Fernando Jara won the Classic Race. Fernando Jara was at 18 and it was the first time an 18 years old jockey won the race. Also "Street Sense" who won the Grey Goose Juvenile race in 2006 also won the Kentucky Derby in 2007 and it became the first Breeders' Cup Juvenile champion to win it.
The place for race was "Churchill Downs" again in 2011. Attendance was 105,820. Total value of days was $161,512,867. Races started with surprises on Secret Circle won the The Juvenile Sprint and Royal Delta was the winner of the Ladies' Classic. In the Classic Race, Game on Dude was the leader of the race from beginning to stretch and everyone thought that it will win the race. But the 4-year-old Drosselmeyer made a great effort and win the race.