West Nile virus is a powerful and very fast spreading virus. It's firstly seen on West Nile sub-region of Uganda. Virus mostly infects birds but it's also possible to see infection on dogs, alligators, human and various animals. There are some ways of human infection but main way is mosquito bite. People mostly live the West Nile Virus infection without any symptom. But %1 of infection directly goes to illnesses like meningitis or encephalitis and cause death. How many symptoms of West Nile Virus are there?


West Nile Virus is one of the most dangerous virus types in the world today because virus' infection symptoms may vary from man to man. West Nile Virus is mostly goes as "asymptomatic infection" that means patients shows no symptom. Second symptom type is mild febrile syndrome. Fever goes over the normal on patient and he needs rest. Third symptom type is neuroinvasive disease. Main diseases on neuroinvasive type are encephalitis or meningitis.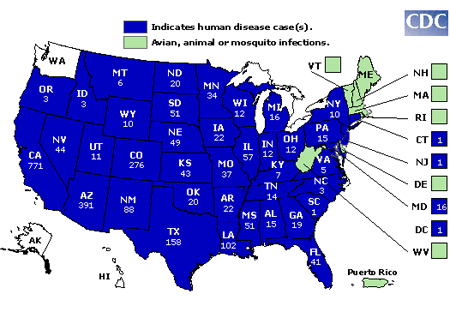 If patient caught mild febrile syndrome, West Nile virus develops in incubation period. This period continues two to eight days. Main symptoms on this period are headache, excessive sweating, pain in the joints and more. Symptoms are very similar to Influenza. Some patients show symptoms like gastrointestinal problems, vomiting and diarrhea. Main symptoms are resolved on 10 days but some symptoms go over 2 weeks.
If illness is on third symptom type with neuroinvasive disease, it shows similar symptoms with other symptom types. But also brain purulence known as encephalitis, decreased level of consciousness and more is possible to see. Doctors mostly diagnose illness from deep tendon reflexes. They are very very high in first weeks of illness. Then they diminish. Also some problems on movement are possible. Long convalescence with fatigue is a must for recovery.
In last outbreaks, it's seen that West Nile virus may infect the spinal cord. It's very rare but possible. Also doctors identified Guillain-Barré syndrome.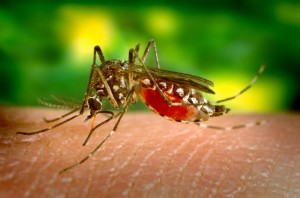 Main prevention way is lowering the risk of mosquito bite. Mosquitos feed between dusk and dawn. A strong insect repellent may save you and your family from biting. Main problem is that cheap insect repellents are not strong enough to save till dusk and first bite comes on this period. Insect repellent must be apply to clothes. These sprays must be used carefully on children because of allergy problem.
Doctors offer insect repellent sprays with DEET chemical inside. DEET is the safest chemical ever used in insect repellent nowadays and it's possible to use them over 40 years old to children. DEET level on insect repellent must be %25 to %35 for an adult. This level of DEET saves from insects for five hours. If adult is in a dangerous place, DEET level may raise to %100. DEET products may never use on children under 2 months old. The American Academy of Pediatrics offers 10% DEET concentration sprays for children.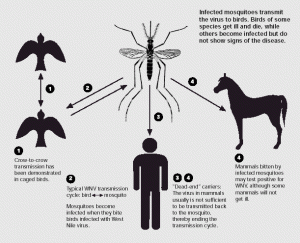 There are still researches about DEET and insect repellents so using them on open wounds or cuts may be very dangerous. Also using DEET concentration insect repellents outside is very important.
Also defeating mosquito breeding tools on house is very important for saving from West Nile Virus. Mosquitos mostly use water fountains for breeding on houses. A bottle, glass or empty beverage can be the feeding area of mosquitos. Swimming pools are also very inviting for mosquitos.
Insect light traps are using common in last years, they are very easy and effective but they are pulling mosquitos to pieces and these pieces spread to everywhere. Also citronella candles are very effective to keep home away from mosquitos but their effectiveness is under 20 minutes.