Acer Inc is a Taiwan based electronic and hardware company. Company's headquarter is in Xizhi, New Taipei City, Taiwan. Company is fourth largest PC maker in the world today. It also produce various electronic devices from smartphones to storage devices. Acer became first big computer brand shipped its products with Linux. Ubuntu, Linpus, Google Chrome OS and Dual Boot Android are used in Acer computers. Also Acer is offering Google's Chromebook. Acer AC700 Chromebook is possible on market today. Acer's Wi-Fi only Chromebook is selling from $349 in United States. Acer released lots of laptops with various features and targets. How many series of Acer Laptops are there?


Today there are two main categories and 6 subcategories of Acer Laptop genre. Main categories of Acer are Consumer Notebooks and Business Notebooks. Subcategories on Consumer Notebooks are Acer Aspire Notebook series, Acer Aspire Timeline series, Acer Ferrari products series and Acer Iconia. Business Notebooks series has Acer TravelMate series and Acer Extensa series.
Acer Aspire Notebook series is one of the most popular Acer Notebook categories ever. Acer released over 50 models on Acer Aspire Notebook series. Models like 8920G came with high features like 5.1 audio output, built in Blu-ray drive and Transflective display and it was the first time a laptop with these features released in the world. Users reviewed Acer Aspire Notebook series with its affordable price range and stylish look. Today it's possible to find Aspire V3, Aspire V5, Aspire, Aspire E1 and Aspire TimelineX models in the market.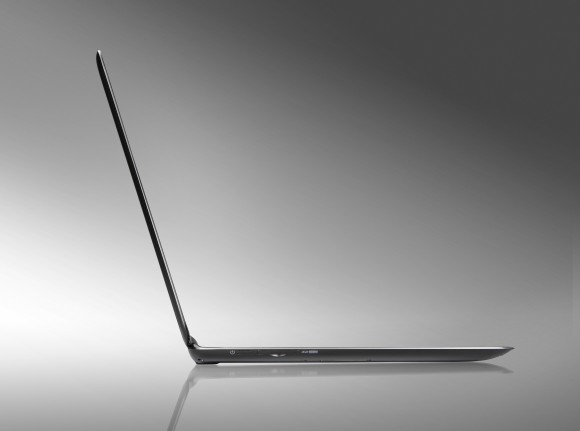 Aspire Timeline is very popular Acer Notebook series with its thin style and ultrahigh battery life. Acer Timeline series is the first to use Intel's ultra-low voltage technology. Today Aspire Timeline series have its 4th generation with Acer Aspire Timeline Ultra family. Series is awarded with 20 mm thin style. First model from Acer Aspire Timeline Ultra family is Ultra M3-581TG and it's announced in CES 2012. Ultra M3-581TG model has Intel Core i7-2637M ULV processor.


Acer Ferrari series is discounted but it's still possible to find it in some markets. Series was born after Acer's agreement with Scuderia Ferrari. Acer produced various models under the sponsorship of Ferrari. Most popular model is Acer Ferrari One. Acer Ferrari One is a ultraportable laptop with Dolby Home Theater audio feature.
Acer Iconia Tab series is a tablet series compatible with Acer's special keyboard. Acer sells this product in laptop category. Series has Iconia Tab A200, Iconia Tab A500, Iconia Tab A510, Iconia Tab A700 and Iconia Tab W500. All Iconia models have 10.1″ screen. Also all Iconia series' are using Android and only Iconia Tab W500 is using Windows operating system.
Acer TravelMate is the most popular series in Acer's Business Notebooks category. Acer bought TravelMate name from Texas Instruments and producing TravelMate series' since 1997. Acer TravelMate 6292 Series is one of the most popular laptops in series because it has very similar hardware specifies with Mac Book Air 2006 and it's possible to install Mac Book Air's operating system to it. Today it's possible to find TravelMate, TravelMate TimelineX, TravelMate B1, TravelMate P2 and TravelMate P6 models in the market. TravelMate series gained success with their strong material but criticized also with their style.
Acer Extensa series is produced in China. Main target of producing this series was decreasing market share of Dell Latitude. Especially Acer Extensa 5620G model gained a market success. Acer Extensa series is discounted.


Acer has ultrabooks labeled S3, S5 and S7. Acer S5 is announced as "World's Thinnest Ultrabook" with dimensions on 0.59 at the thickest and 0.44 inches at the thinnest spot.