It's one of the history's biggest peanut butter recall in U.S. Especially largest retail stores are affecting from event. Recall's main reason is Salmonella. Official investigators caught lots of products causing salmonella based illnesses like diarrhea. Trader Joe's Creamy Salted Valencia Peanut Butter is called as the main problematic brand on the list of FDA. Also some markets like Whole Foods Market, Fresh & Easy and Giant Food of Landover are labeled by selling products of them or using company's items in their products. How many products are there in the peanut butter recall list?

Today there are totally 101 products in the peanut butter recall list. Investigation of "The federal Centers for Disease Control and Prevention" started after diarrhea outbreak in 19 states with 30 Salmonella patients. Investigations send federals to "Trader Joe's peanut butter." Sunland's products are not labeled with Salmonella but they recalled their Trader Joe based products back.
Some of most popular brand names in recall are Target's Archer Farms, Earth Balance, Peanut Power Butter and Sprouts Farmers Market. Sunland's recall is continuing and also lots of companies which are using Sunland ingredients are making recall process to their products.
Investigation showed that outbreak started on June 11 and continued since Sept. 11. Most of the Salmonella patients were children and their age range was under 10. No deaths reported since first day of outbreak.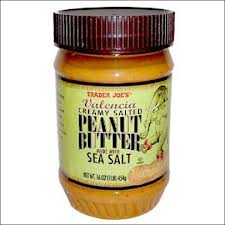 Sunland opened a call service in 1-866-837-1018 and it's working 7/24. It's possible to call service and ask about any product.
2012 became the year of food safety disasters in U.S. Salmonella outbreak started first with cantaloupes in August. It show effect in 20 states and caused 141 patients. 31 of patients went to emergency and 2 of them dead. Kentucky was the most affected state from Salmonella outbreak and 2 people dead here. Investigators found 2 cantaloupes in groceries with Salmonella virus.
E. Coli outbreak started in Canada and main cause was beef which is producing by Alberta-based company XL Foods. But then it's discovered by USDA that recalled ground beef is also sold to U.S.A markets and met with people in states like California, Nebraska and Utah. Also companies like Dale T. Smith and Sons Meat Packing recalled their beef products because of possible E.Coli virus.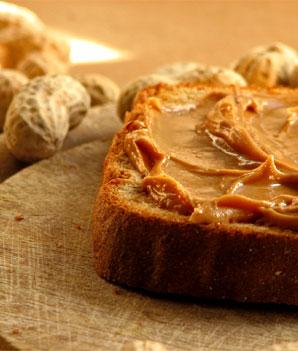 Listeria risk forced lots of big restaurants, markets and more to recall. First recall was made from McDonalds and company recalled Apple slices. Apple slices were selling in children menus. Then Burger King recalled same products. Investigation showed that possible Listeria risk products are selling in Wegman and Wawa. Also a company picnic lasted with Listeria outbreak and killed 1. Listeria virus caused hemolytic uremic syndrome in 75 people of company. After this events, a last Listeria event started in July and Buona Vita Inc recalled 324,700 Pounds Of Meat cause of risk.
Companies also paid millions cause of bacteria and virus based suits. KFC paid $8.3 million to Monika Samaan's family in April because Monika Samaan caught salmonella after eating in KFC. Virus left serious brain damage for Monika Samaan and she confined to a wheelchair.
Also Taco Bell customers faced salmonella in Oklahoma and some residents filed a lawsuit against Taco Bell. Investigation is still continuing and some leaked news showed that company has fingerprints behind 2011 salmonella outbreaks in state.
U.S.A citizens also faced "drug-resistant Salmonella strain" which is one of the most dangerous Salmonella types ever. Investigation showed that outbreak is caused by beef which is sold in Hannaford chain markets of Scarborough, Maine. Also egg recalls were possible in various states.