Pretty Little Liars is American novelist Sara Shepard's young-adult novels series. Series' first book is released on 2006. Series is mainly about four girls and their clique. Girls Spencer Hastings, Aria Montgomery, Hanna Marin and Emily Fields' life changes after Alison DiLaurentis lost and found dead three years later. After body is found, someone with "A" alias starts to send messages to girls and threads them to talk about their secrets. Pretty Little Liars became successful soon with its brave topic choice like murder, infidelity, homosexuality and underage drinking with its young-adult novels identity. How many Pretty Little Liars novels are there?


Novels are categorized in three arcs and there are totally 12 books. Series firstly started with the book "Pretty Little Liars" in 2006. Main title of this novel is about Alison's funeral, girl's confused toughts, their suspicious moves about stopping "A" and "A"'s first reveals about love life of girls. There are also some hints about the accident girls are calling as "The Jenna Thing".
Second book Flawless is released on March 27, 2007. Main title of book is about girls thoughts about Alison's death and killer. After some events and a suicide, girls understand that killer is not who they are suspecting and he or she's out there still.
Series 3rd book Perfect is released on August 21, 2007. Main titles of book are Emily's plan to go police about "A" and "A"'s big revenge about this idea. Book also focuses Spencer's life, her Golden Orchid Award and "A"'s threats on her. Also "A"'s mistake while calling Hanna and struggle between "A" and Hanna who goes to say who "A" is to girls is another important topics.
Fourth book of series "Unbelievable" is released on May 27, 2008. Book starts with a surprise about "A" and Hanna. Jenna's confession about "The Jenna Thing" is another important title. Spencer and her cheat on Golden Orchid awards, Hanna's remembrance on "A" real identity and a surprise death are important titles of book.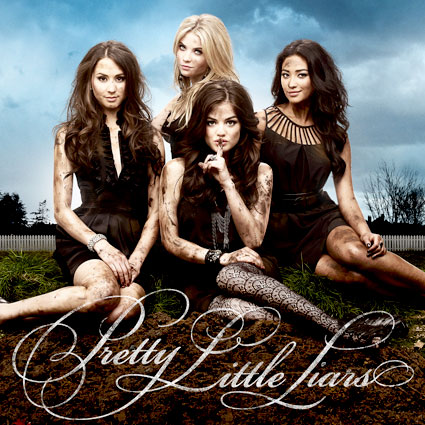 Pretty Little Secrets is the last book of first arc and it's released on March 1, 2012. Book is going to back and talking about a holiday occurring in the events' happening period. Sara Shepard then revealed that it's a book between Wicked and Unbelievable. Book has some connections to first arc but mostly about junior-year winter break of girls.
Second Arc's first book is Wicked. In second arc, it's possible to see that there's a new "A", he or she's more aggressive and sending more messages. First book of second arc "Wicked" is released on November 25, 2008. Book is mainly about old "A"s deny about killing Alison and new "A"s surprise actions.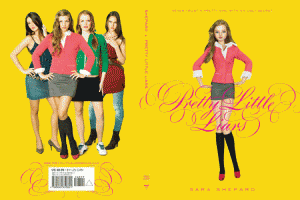 Second book "Killer" is released on June 30, 2009. Killer is mainly about Hanna, The Liars and fire in Spencer's house. Book finishes with girls see someone running after fire and they believe that she's Alison.
Heartless is released on January 19, 2010. Book is mostly about predictions and hints about new "A" and Alison. The Liars arresting by police and a new man's caught for killing Alison and Jenna Cavanaugh are other important topics of book.
Second are finishes with the book "Wanted" which is released on June 8, 2010. Book is mainly about solving all the events and suspects. Liars and "A" goes into a big struggle and the book finish with a big surprise.
Third Arc of series is mainly about girls' spring break of junior year. Third act starts with Twisted, then books Ruthless, Stunning and Burned are released on series.