Glee is one of the most important and popular musical comedy-drama series of USA. It's broadcasting in Fox TV. It's about a high school glee club, members of it and their adventures to understand the life. Series is created by Ian Brennan, Ryan Murphy and Brad Falchuk. It's planned as a movie but then turned into TV series. It was May 19, 2009 that pilot episode is broadcasted. Glee TV series is now on third season and especially first season took many prizes. There are also concerts of Glee musical cast and DVD/Blu-ray releases. Some songs of Glee became popular and hit the music lists. How many popular songs of Glee TV Series are there?


"Don't Stop Believin'" was the song of pilot episode and it became popular after broadcasted. It was a good cover of Journey's popular 80s song "Don't Stop Believin'" and very suitable for the topic of pilot episode. Finn and Rachel shared the optimistic feel that America need on 2009 crisis. Especially song's "Everybody wants a thrill," part became a national hit in the country.
It was Glee's flying high episodes because Gwyneth Paltrow was hitting the rating lists with Holly Holliday character. Especially the episodes "Top 40, Sweetcheeks" and "The Substitute" are unforgettable. When Glee released "F**k You" song with a censored version, it became the top news and trending topic in Twitter. Paltrow's version was funny and it became an all-time hit.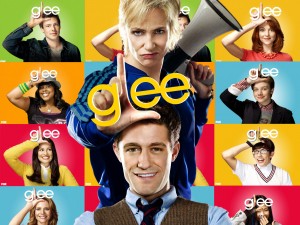 "Teenage Dream" song's story started with Kurt is sent to Dalton Academy which is an all-male private school. The reason was bullying at McKinley in the first episode of season two. After episode is broadcasted, most of the Glee fans were disappointed because Kurt was one of the most popular member of New Directions group. But then a miracle happened and Kurt set a new group in his new school and named it as "The Warblers" They made an acapella version of Katy Perry's "Teenage Dream". Song entered into Hot 100 lists from No. 8.
Glee fans were curious about Lea Michele but couldn't see details about her till episode 9. She's known as a Broadway-trained singer only. It was the episode that a big war started between Kurt Hummel and Rachel. Also singing this song with such "wicked" lyrics were very important for them. Rachel was the winner because Chris couldn't do final note properly. But they made a single together then.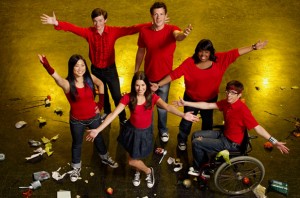 1976 glam-rock classic "Somebody To Love" is not a popular one for groups but Glee made it good. Episode 5 was about Rachel's departure. Episode was one of the biggest hits of series and shined some group members like Mercedes Jones totally. It was also a one of the most successful songs in Glee history.
Glee members like to be united and sing together but Glee writers arose a cliché from its grave and boys and girls split up. It was the six episode and it was the time for choreographed performances. Girls choose Beyoncé' "Halo" and "Walking on Sunshine" of Katrina and the Waves. They were also using performance enhancers and it was a problem for each group member. Especially "Halo" performance became an unforgettable hit in USA.
After some critics that Glee was not completing the emotional demands of young viewers, writers made a little twist and series came to emotional climax when Rachel is about to see her birth mother. But things went too complicated when she understand that her birth mother is Vocal Adrenaline's coach. It was a brilliant performance when Rachel and her mother sang "Poker Face"