Shopping streets are important centers of countries and states in the world. Sometimes they are worldwide famous while some of them are only local. Most of the shopping streets are not only a trade center, they are also a hotspot for tourists and luxury lovers. In 50s, shopping streets were only accepting the luxury brands and there were lots of companies only opening shops on these streets. Today it's also possible to find lots of suburban companies taking place in shopping streets. How many popular shopping streets are there in the world?


It's definite that world's most popular shopping street is Fifth Avenue in New York. It's true that after 2000s, face of Fifth Avenue is changed by companies selling not luxury things like Abercrombie & Fitch, Disney Store and H&M but street is still one of the icons in the modern life and it's also possible to see that millions of tourists visit street every day. There are some special designers and luxury shops still locating in street but they are selling their place one by one.
Bond Street is the Fifth Avenue of London. It's between Oxford Street to Picadilly. According to numbers, Bond Street is the busiest boulevard of Europe. Bond Street shops are some of the most luxury shops in the continent and they are selling really expensive. People were going to Sloane Street after Bond Street in 70s to buy cheaper things but today Sloane Street is a copy of Bond Street.
Avenue Montaigne owns the most luxurious boutiques in France and Paris. Especially high fashion companies and luxury brands have shops in avenue. Place is also popular for its elegant buildings and most of the tourists also come here to see these buildings.


Bahnhofstrasse is not only Zurich but also one of the world's most popular shopping streets and luxury centers. It's a a tree-lined avenue and world's most important luxury companies have a shop here. Beside popular boutiques of French designers, it's also possible to find very expensive Swiss watches. After Zurich Municipality made some work over street, it became also one of the most pedestrian-friendly shopping streets in the world. Now street is available till the Confiserie Sprungli area.
VIa Montenapoleone or Fashionista Paradise with its common name is the most popular shopping street in Milan, the heart of fashion and style. All of top-Italian designer have boutiques here. Also after 2000s, street is opened for non-Italian designers. Also it's possible to find headquarters of world's top luxury brands in the street.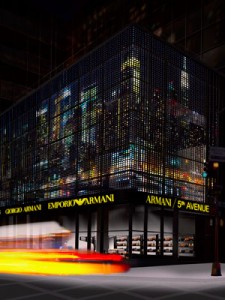 Rodeo Drive is the shopping street where Hollywood stars visit before red carpet night. It's in the heart of Beverly Hills (L.A.) In America, according to some expert, Rodeo Drive is the most popular street for buying haute couture fashion. Place is also popular with paparazzi hiding on bushes or looking through street from one terrace.
Ginza is the most popular shopping street in Tokyo. Street is full of world's most luxury brands and also it's the most popular area for movie stars and singers. After Ginza became popular, shop owners started to buy streets behind Ginza and today it's an eight blocks district with elaborate window displays and luxury boutiques.
According to shopping experts, P.C. Hooftstraat of Amsterdam is one of the most customer-friendly shopping streets ever. It's one of the smallest streets in the most popular shopping streets list but it includes most of the luxury brands. Because street is very close to popular museums of city, all tourists also visit P.C. Hooftstraat street in a one day trip.