Amsterdam is one of the most popular tourist routes in the Europe. It's freedom and nature. Especially students like the city and they put it into their Interrail routes. City was a cheap place in 80s but today after tourism started, it's now an expensive one and especially finding a cheap and good place to stay is hard. After 2000s, new hostels are opened especially for youth and budget travelers. They are offering more freedom than hotels, they are cheaper but they are not comfortable like hotels. Most of them are using shared toilets and shared rooms. How many popular cheap hostels are there in Amsterdam?


One of the most popular cheap hostels in Amsterdam is Flying Pig Uptown Hostel. It's very close to Vondelpark and Museum Street. Hostel's refurbish process is finished in 2010 and it became an important alternative to expensive hotels. Vondelpark is a party center for students coming to Amsterdam. You can also spend time in hostel's bar and it's always full. It's some noisier than other hostels because every hour there are some coming and going people. Hostel's most known rule is under 35 years' old people. It's taken after some people over 35 get fight with young people in the hostel. Shared rooms has queen-size bunks and price is €25pp. Also there are private double rooms from €85.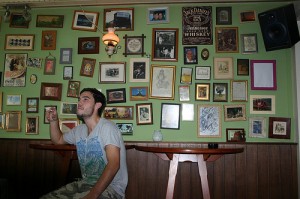 Backstage Hotel is popular for its music lover visitors. It has a beautiful atmosphere with guitars and other music related stuff on the walls. Hotel is very close to Paradiso and Melkweg which are big music venues of Amsterdam. Also there is a theatre district close to hotel and blues bars are on the walkway. Decoration with authentic music equipment are very good but most of the visitors complaint that decoration is giving people an atmosphere of concert and it's hard to sleep in hotel. But if you are a student with limited time and enjoying is more important than sleeping for you, Backstage Hotel is perfect with Guitar Hero rooms and music related visitor.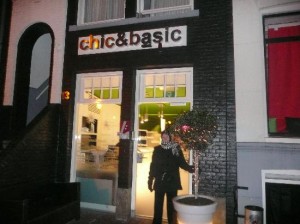 Stayokay Hostel Amsterdam Vondelpark is the choice of visitors coming to Amsterdam for the first time. It's very close to Amsterdam's hippy hangout center Vondelpark. Hostel was a schoolhouse before and it's possible to see signs of it still on the rooms. Many rooms of hostel is still looking to grass of Vondelpark. Modern has a modern look then other hostels but it's as cheap as others. But high numbers of people are coming every day to stay or ask so it's very crowded and hard to find a good place to stay. It's hard to say Stayokay Hostel Amsterdam Vondelpark is for backpackers but students and other visitor can stay this very clean hostel. Beds are €20pp B&B and private doubles are €60 B&B.
Between Art and Kitsch B&B is a popular place in Amsterdam for art lovers and fans of boutique hotels. Hostel is very close to Museum Street and restaurants area. Also there are many artwork on the corridors and rooms. It has also some disadvantages like no elevator and shared one kitchen for all visitors. Doubles are possible from €80 B&B.
Chic&Basic is a popular hostel for budget travelers. It's in the Central Station. Most of the Amsterdam residents don't like the area but it's walkway to important centers. Also it's one of the quietest hostels in the Amsterdam. It has also a good decoration with Mediterranean feel and old furniture. Hostel is clean but not offering free internet so you have to wait for the internet machines. Doubles of hostel is from €90 B&B.