Beyoncé Giselle Knowles-Carter or Beyonce with her most known name is a popular singer, song writer, producer and actress. Beyonce was following by dance and music authorities since she was a child because she was attending to lots of competitions and earning prizes with her high ability. In late 1990s, she shined on Destiny's Child and then started to single works. Her solo album career started with Dangerously in Love and still continuing. Also she released and worked on production of popular perfumes. How many perfumes of Beyonce are there?


Beyonce explained her main motivation to create perfumes with the words "I want women to feel sexy, strong, empowered and I want them to feel like they can conquer anything. When they walk into a room, I want them to feel like they can leave a lasting impression on everyone they walk past."
Beyonce today has 6 perfumes in the market. Series firstly started with the perfume "Heat" in 2010. Heat's color and bottle is chosen by Beyonce as red is the favorite color of her. Olivier Gillotin and Claude Dir made cooperation for perfume. Red vanilla-orchid is most important top notes of perfume. Also magnolia and peach are other top notes. Beyonce's special request created one of the best middle tones in a perfume with musk, honeysuckle, almond and macaroons. Amber is the base note of perfume. It's possible to find 30, 50 and 100ml EDT versions of perfume. Also there's a limited edition 200 ml golden lotion. Beyonce Knowles also become the face of advertising.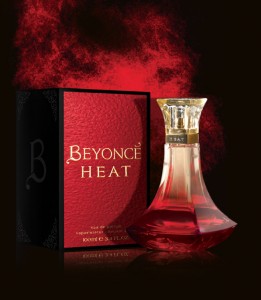 After Heat, Beyonce released her second perfume as Heat Rush. After her first perfume's success, fans wanted this new formula. Beyonce worked with Coty Beauty for creating this perfume. Main idea of Heat Rush is that Heat was a perfume only possible to use in night parties. But Heat Rush is a light and attractive perfume that can be used daily. Especially it's perfect for daily walks. Beyonce worked on the creation of perfume and eliminated sexy tones from mixture. Top notes of perfume are blood orange, cherry and passion fruit. Secret of perfume is on the middle notes as orchid, hibiscus and mango blossom. These three scents are creating a daily but attractive combination. Also amber is very powerful as a base note.
Heat Ultimate Elixir is released after Heat Rush but it didn't catch any media or fan attention. Using tonka bean and cedar created an experimental perfume at all. Today it's not possible to find Heat Ultimate Elixir in the official collection of Beyonce perfumes.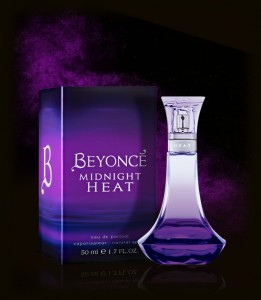 In 2011, Beyonce started a new series called "Pulse". Beyonce worked with Coty on the production stage of perfume. Pulse is mainly a classic scent with citrus and floral tones. But orchid's unique usage in tones making this perfumes a popular energetic one. Beyonce said that when she smell "Pulse" she will the same energy while she was on stage. Fragrance is some experimental in top notes with pear blossom, Blue Curacao liqueur and frozen bergamot. But the main surprise is possible in middle notes with Bluebird orchid. It's first time Bluebird orchid used as a tone in a perfume. Base notes are sensual and warm with Madagascar vanilla. Bottle's futuristic style is also makes them very popular.
After Pulse's success, Beyonce released Pulse's Summer Edition. It's a fresh and optimistic scent. Perfume is a good mixture of floral and creamy smells. Also musk usage in base notes is adding perfume a sexy and strong tone.
Beyonce's last perfume is "Midnight Heat". It's a hot perfume for summer nights. It's possible to find "Midnight Heat" in 15, 30, 50 and 100 ml EDP.