Hurricane Katrina is one of the most unforgettable and strong hurricanes on the modern history. It started on the Bahamas and moved to Florida then. Main problem was on the New Orleans, Louisiana because the levee system is stopped then big floods started in city. Sea went to 19 km inside the coast. It was one of the deadliest hurricanes ever. How many people died on the Hurricane Katrina?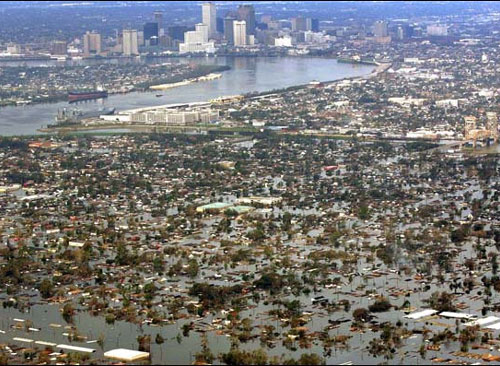 Hurricane Katrina was tracing since August 24 of 2005. The tropical storm started on Bahamas moved to Florida in days. Then hurricane entered the Gulf it reached to 280 km/h.
Government sent a watch scout to southeastern Louisiana on August 27. Then a state of emergency is declared by George Bush on same day for Mississippi, Louisiana and Alabama.
New Orleans was the main impact of Hurricane Katrina. On 28th august mayor Ray Nagin ordered the mandatory evacuation but it was some late. But taking people to Louisiana Superdome was a successful move and 26.000 people saved by this move.
53 different levee breached by storm and thousands of people drowned in water. Total death number is 1,836. 1,577 of them died in Louisiana and 238 in Mississippi. And 135 people are categorized as missing.
There was also a political controversy over the hurricane and disaster recovery system in America. Most people believed that American soldiers didn't help the Louisiana and Mississippi because most of the population here is black. There were also lots of news about carjacking and thefts on Louisiana after Hurricane Katrina. But lots of them were not real and happened because of confusion.