Mozilla Firefox is one of the most important internet browsers. It's free and open source. There are beta testers of Firefox all over the world and they are making tests for newer versions. First versions of Firefox were for Windows 95. Firefox created important developments in browser history. Most known of them is tabbed browsing. It was a revolution on browser world. Mozilla Firefox is the leader of browser market. How many people are using Firefox all over the world?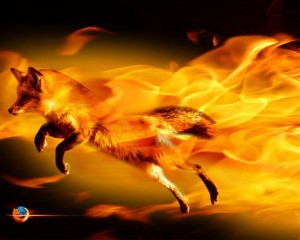 Last reports showed that over 125.000.000 people are using Firefox browser in the world. It's 36.3 % of the browser users over the world.
Mozilla Firefox is also the easiest browser with soft GUI. But there are lots of complaints on Firefox still and company is trying to solve them.
Main complaint of Firefox users is "not responding" error. It's a big problem especially on lower computers. Main reason of problem is high ram usage of Firefox's latest versions.
Other main complaint of Firefox users is update. Firefox is maybe the most updating program on the internet. It's now on the 14th version and it was on 4.0 version in 22 March 2011.
Mozilla Corporation has strong commercial relationship with Google. Google always supports Firefox's new versions. This relationship is creating also lots of controversies. Especially in internet privacy topic, there are lots of gossips every day. Main gossip topic is about Mozilla's private information sell to Google every month.