Samsung Galaxy Note II or Samsung Galaxy Note 2 with its official name is the newest tablet of Samsung. Main category of device is smartphone–tablet computer. Device is firstly announced in Berlin Radio Show on 29 August 2012. Samsung give a new name to category of Samsung Galaxy Note II and called it as "phablet." Device is firstly released in South Korea and then released in 128 countries. Samsung made a sale strategy for device that firstly Samsung Galaxy Note II started to sell in Samsung stores in England. Samsung's expectation is to sell 3 million Galaxy Note II devices in first three months. How many new features of Samsung Galaxy Note II are there?


Samsung Galaxy Note II is the successor of Samsung Galaxy Note. So it's possible to see lots of shared features. There are also technological developments in Samsung Galaxy Note II.
Most important change in Samsung Galaxy Note II is screen size. Screen size change is not a big difference but new 5.5 inches screen changed all dimensions automatically. Galaxy Note's screen size was 5.3 inches. While Note's dimensions are 5.78 x 3.27 x 0.38 inches, new Galaxy Note II's notes dimensions are 151.1 x 80.5 x 9.4 mm. Also weight changed from 178g to 180g.
There were some rumors about screen type but Samsung didn't change HD Super AMOLED screen in new device but decreased resolution from 1,280 x 800 pixels to 1,280 x 720 pixels. It means most of apps and games produced for Galaxy Note will not work or need patch for Galaxy Note 2. It's a general discussion area that even affecting thousands of applications and games for such a little change is necessary or not.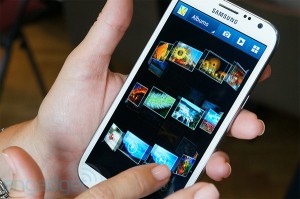 Battery life was one of the main problems for Galaxy Note. 2,500mAh battery of first Galaxy Note was lower than expectations and its usage as phone also triggered problems more. Nearly all users complain about battery life of Galaxy Note. Samsung made a development in battery with 3,100mAh but it's still not enough for such a fast and detailed device with HD Super AMOLED. It's possible to see lots of development on operating system but it's still possible to see battery is draining high only watching a simple video.
Samsung planned MicroSD based memory management on Galaxy Note and left only 16 GB internal memory. Device was supporting up to 32GB memory card. It's very low for such a device offering 1080p video output and HD Super AMOLED screen because today a little 1080p video is over 1GB. New Galaxy Note II offers three variants as 16/32/64 GB and also device supports up to 64GB microSD card. But it's possible to see that with a 64GB microSD card, device slowdowns and not stable.
There was no high expectation from camera settings of new device and it didn't change. Galaxy Note II's rear camera is 8MP like older model. Front camera is 1,9 MP. Rear Camera is again supporting 1080p video recording but there's no detailed information about FPS rate. Device is supporting again Mobile High-Definition Link but new device need additional Samsung adapter.
Galaxy Note was supporting HSPA+ / UMTS, GSM / EDGE and Galaxy Note 2 is offering same but while Galaxy Note is offering LTE, only the N7105 model of Galaxy Note II is offering it.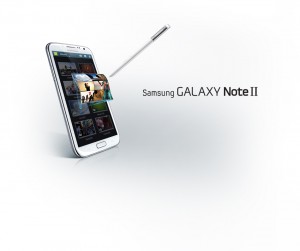 Samsung updated Bluetooth version of Galaxy Note 2 and now device is including Bluetooth 4.0. Also new Bluetooth features like Apt-X is supporting by device.
Samsung doubled ram on new device to 2 GB. While first device is coming with Android 2.3 and need update for Android 4.0, new device comes with Android 4.1 Jelly Bean.