Fifa 13 is at last released for all continents. Game is developed by EA Canada studios. Electronic Arts is selling it under EA Sports label. Game is available for PS series, PC, Wii U, IOS and Nintendo 3DS. Game's demo is released in 11 September 2012 and took good reviews. It broke the record and nearly 2 million people downloaded it. EA Sports included lots of new features for this new game and fixed lots of Fifa 12 problems. Especially First Touch Control feature and new celebrations will make gamers happy. How many new features of Fifa 13 are there?


Fifa 12 took good reviews but there were also lots of problems that gamers chose to play Pes 13 after some months. Also some changes like commentary made gamers unhappy. Alan Smith and Martin Tyler is back for Fifa 13. Also there will be injury reports from Clive Tyldesley, Geoff Shreeves and Andy Townsend. Also legendary football men like Mario Alberto Kempes will make commentary for different versions. EA called the game as ""the most authentic football game on the planet with 31 of the world's best leagues". New leagues like Saudi Professional League are also possible.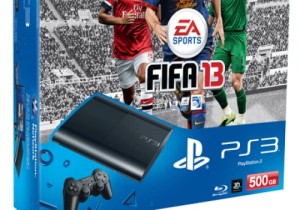 Career mode is still continuing with some developments like managing a national team. Also some new transfer features for managers like counter-offers and offering player in transfer are possible. Tournaments equivalent to FIFA World Cup, UEFA European Football Championship and FIFA Confederations Cup are possible now in manager mode. White Hart Lane and King Fahd International Stadium are also added to gameplay.
There are also some developments for the problems of Fifa 12 that users are mostly complaining. One of the most complaining topics for Fifa 12 was defensing. Users especially in hard modes faced some problems on defense. They tried to change features of "Tactical Defending" but it was still not pleasurable. Fifa 13 mainly changed the tackle timing, behavior and assist system. Now it's possible to control best time for tackle and assist system is working more professionally.
Other development about Fifa 13 is in Referee system. Ea Sports has always been some confused about Referee in its Fifa series because making more realistic Referee behaviors slow downs the game. Fifa 13 gives more options for Referee section and options affect more. Also referees are now ready for unpredictable strictness and they are not giving bizarre decisions so much. But it's still possible to see some strange penalty decisions.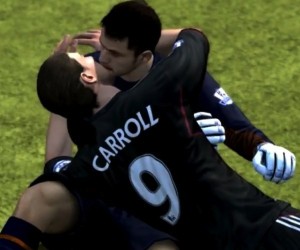 Lots of gamers don't understand why sometimes opponent players give some stupid passes or don't send passes to striker of free. Also some players like Frank Lampard sends impossible passes. Problem is mainly causing from gameplay system. EA was using a user behavior based system early. In Fifa 13 it's possible to say that pass and shot system is totally changed. It's now a more team mate based game but still there are some AI defensing problems.
EA also made some graphical developments but it's possible to say that Fifa 13 developers focused in gameplay. Since Fifa 11, it's possible to see perfect detailed grass and footballer accessories. But crowd graphics never became on NFL Madden level and again they are not on this level. Also EA made a work to change similar footballer faces. It's true that if you are a Cristiano Ronaldo fan, you will see him, but if you are a fan of a middle stage English team, you will see similar faces on all footballers. EA made some development on this category with Fifa 13 but it's still not best.