Android is the featured OS of Google. It created a big market and now there are new players like Meego on the OS market. But it's hard to replace Android because it's developing so quick and answering all demands. It's so user friendly that when there's a big complaint about Android, it's only one or two months to answer it. Now Android released it's 4 version and updating it continuously. Android 4.1 came with some good updates but these updates also created some bugs in important features. How many new features of Android 4.2.2 are there?


Android 4.2.2 is released in 11 February 2013. It's mostly for bug fixing. Android 4.1 brought many new features but it's still buggy and hard to use. It firstly became available for Galaxy Nexus. Also some users installed it to Nexus 7 and Nexus 10 tablet. There are some works to adapt it Nexus 4 but it's not still possible.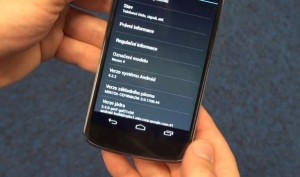 When users updated to 4.1, they noticed that there's a big problem with bluetooth audio. Some users named it as "skip" and some named it as hiccup. Sound was going very late to bluetooth headset and the voice was hard to understand. Android 4.2.2 solved the problem. Many users approved the problem is completely solved but some users believe that it still needs more development. Also update couldn't solve the problem of Galaxy Nexus on bluetooth. After 4.1 update, many Galaxy Nexus users reported that Bluetooth is disconnecting when Wi-Fi is changed to 3G.
Another important update about Bluetooth is on notification area. Many users wanted in the forums that long pressing the Wi-Fi or 3G icon in Quick Setting must turn on and turn off it. Google listened users and put this feature to Android 4.2.2. Now pushing the 3G or Wi-Fi icon is not sending to notification menu and turning on off function directly.


Android 4.2.2 changed the preface of downloads notification area also. Now with wew download notifications, it's possible to see the estimated time and the percentage in active app downloads window. It was possible earlier but showing the wrong or not showing completely. Now it's easier to know download info from main menu.
Wireless charging is now possible with some phones but Android didn't put any notification sound for it till 4.2.2. Google believed that wireless charging is stable and now it's possible to see a new notification sound for wireless charging. Also some users complained from low battery sound in 4.1. Google made a change on the low battery notification. It's known that changing this important notification sounds are dangerous but users liked the new sound.
New fast processors and RAMs are allowing faster animations but codes must be recompiled. It's one of the main complaint titles of IOS users that IOS is not answering the fast development of processors and RAM. It's opposite in the Android and new features of Nexus are completely answered in Android 4.2.2. Now gallery animation is loading faster than ever.
Because of the leaked new documents from semiconductor manufacturer Qualcomm, it's now almost definite that new Android version Key Lime Pie will be released in second quarter of 2013. It means that life of Android 4.x is not so long. It's true that Android Development Equip is working hard to create a new Android and they have less and less effort for Android 4.x. But many news reported that Android Key Lime Pie will be available for tablets and many phones will only run Android 4.x so Google have to developed this versions more and more.