The PlayStation 3 or PS3 with its popular name is Sony's game console selling all over the world. It's the last product of PS series after PS 1 and PS 2. It has many rivals like Nintendo Wii and Microsoft Xbox 360. Console is firstly released in November 11, 2006 and then sold in all markets. Product is using USB 2.0 technology. Also it's possible to connect PlayStation Network for playing games on net. Sony's new game consoles PlayStation Portable and PS Vita has connection ways to PS3. Console is offering Blu-ray Disc player in it. Sony is released different models of PS3 in years. How many models of PS3 are there?


There are three main models of PS3 in the market. First and well-known model of PS3 is "Original model" It has 5 different HDD capacity submodels as 20, 40, 60, 80 or 160 GB. Sony released these submodels in early years of PS3 and they have little differences like air ventilation ways, USB port numbers and flash card cover. All models released after June 12, 2008 were offering 2 Sixaxis controllers in standard package. Also some packages were offering miniUSB to USB cable which is for connecting PS Portable to device and a special Ethernet cable. First announced models were supporting PS and PS2 game compatibility but then Sony removed PS2 compatibility from new models. 80GB Metal Gear Solid 4 Bundle was the last model offering both PS and PS2 compatibility.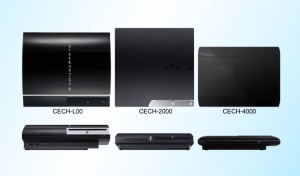 After many costumers started to complain about the size of console and also other consoles released smaller ones, Sony decided to release a new and small PS3 and after design work, product is called as "Slim model" or "PS3 Slim" It was offering 120 GB, 160 GB, 250 GB or 320 GB HDD in it. New model was 32% smaller than original PS3. It was also lighter and consuming low energy. Sony also changed processor chip according to new processor technologies and modified air ventilation system. Sony announced that "Slim Model" is not compatible to play PS2 games. Then Sony released a new game called "Classics HD" which includes most popular PS2 games in it. Sony released a firmware update and supported PlayStation Move for this model. New model is sold over millions of units in first 3 weeks. Sony lastly released PlayStation Eye support for this device.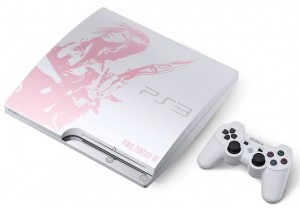 According to latest announcement of Sony on September 2012, there will be a "Super Slim model" PS3 is redesigned completely and new model's nickname is "CECH-4000" According to technology news, there will be 250 and 500 Gb submodels of it. Sony released some limited editions of "Super Slim model" in September 28, 2012. According to first tests, newest model is 25% smaller than "Slim Model" Sony also made a revolutionary change on PS3 and this new model has a Blu-Ray drive cover while older models have slot-loading system.
According to sources close to Sony, company will not release a new model on Play Station 3 and there are many works on PS4. Some tech sites claimed that new console's name will be PlayStation Orbis. Also it will work on AMD x64 CPU with AMD Southern Islands graphics unit. It will support 4096×2160 resolution. Sony made a big development on PS3 graphics unit and new PS will support 1080p 3D gaming. According to Sony sources, new game console will not support old games but there will be a release of classics. Sony will sell games from PSN store with their full retail versions. Also Blu-Ray versions of games will be available on the market.