PlayStation 3 or PS3 is the game console produced by Sony Computer Entertainment. It firstly released on 2006 as the successor of PlayStation 2. PlayStation 3 added lots of new features to the console world as its rivals like Nintendo's Wii and Microsoft's Xbox 360 were trying to take market share. PlayStation Network, PlayStation Portable connectivity and usage of Blu-ray Disc was leading features of PlayStation 3. When it's firstly revealed by Sony workers on E3 2005 conference, main shape of console and sixaxis controller was some different. Especially 'boomerang' shaped sixaxis surprised lots of game fans. In conference Sony made lots of video demonstrations about PS3 like Metal Gear Solid 4: Guns of the Patriots gameplay but it didn't allow playing game for visitors. Features of box like 2 HDMI ports and 6 USB reduced in the release product. First announced models were 20 GB and 60 GB. How many models of PlayStation 3 are there?


First models released in November 2006 were some higher than its conditions. 4 USB 2.0 ports, PS2 Backward Compatibility, Linux support and a new game controller known as Sixaxis took the attention over them. Also boxes were supporting flash memory card and wifi. There were two color options as piano black and black trim.
In March 2007, Sony released two new PS3 boxes. It was the first time Sony released a PAL version of PS3. 60 GB and 80 Gb models were not adding something new to PS3 besides 20 GB additional space and PAL support but also taking the hardware support of PS2 games and limited it to only software support. (80 GB consoles with Metal Gear Solid 4: Guns of the Patriots game also started to sell with DualShock 3 for the first time. 60 GB version came with game options like MotorStorm, Resistance: Fall of Man or an extra sixaxis. 80 GB version came with MGS4 or MotorStorm options.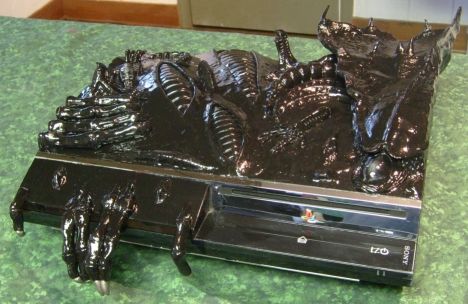 Again in 2007 and 2008, Sony released 40 GB, 80 GB and 160 GB versions. USB ports of body reduced to 2 from 4. Also reviewers reported some limitations on Linux support. 40 GB version came with Sixaxis controller and 80 GB- 160 GB versions came with DualShock 3 controller. Also there were some new color options for body like Ceramic White, Satin Silver, Gun-Metal Grey and Cloud Black. Available bundles with these bodies were Uncharted, Final Fantasy VII: Advent Children, GTA IV and MGS4.
Sony released the slim version of PS3 with some features like reduced body weight and size, fastened processor and cooler processing. But Sony removed the PS2 support completely. After big complaints, Sony released Classics HD game disc with HD versions of PS2 games. Slim sold over 3 million units in 3 weeks.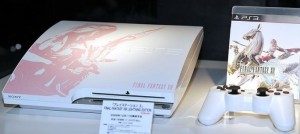 Sony released 120 GB slim and 250 GB slim in 2009. BRAVIA Sync XMB control was a feature that people didn't use frequently. But Dolby TrueHD and DTS-HD Master Audio features were perfect developments for BLU-RAY movies especially. 120 GB slim is only released in charcoal black. It came with bundles like LittleBigPlanet, Ratchet & Clank Future: A Crack in Time. Also some 120 GB Slim versions came with This Is It BLU-RAY version. 250 GB slim came with white and pink options.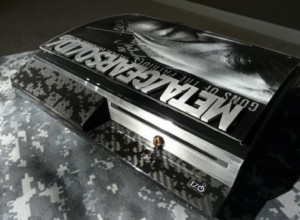 Sony released 160 GB slim and 320 GB slim versions in 2010. Color options like Titanium Blue is possible in 160 GB slim , Scarlet Red and Splash Blue is possible in 320 GB slim. 320 GB Slim also came with bundles like PlayStation Move, Sports Champions and PlayStation Eye. Also bundles like Gran Turismo 5 and Uncharted 3: Drake's Deception became possible with this version.