The Nokia Lumia is the Windows phone based smartphone series of Nokia. Nokia sold device over 1 million units till 2012. Company is expecting 4 million more unit sell. There were various rumors that Lumia will get Windows 8 upgrade but it's not possible now. There are two entry level, a midrange and high-end releases of Nokia Lumia. Features like Gorilla Glass, AMOLED screen and Snapdragon processor made the device an important player in the mobile phone world. Phone took good reviews from various magazines. How many models are there in the Nokia Lumia series?


There are 6 models of Nokia Lumia. They are Nokia Lumia 610, Nokia Lumia 710, Nokia Lumia 800, Nokia Lumia 900, Nokia Lumia 820 and Nokia Lumia 920.
Nokia Lumia 610 is the entry level model of Lumia series. It's the only phone with Material Glass in series. Main customer target is young customers who buy his or her first phone or smartphone. Design of device is metallic and curvy. White, black, magenta and cyan colors are available. Phone offers limited memory and some bigger softwares will be closed automatically by system. Applications like Skype and Angry Birds are not available for this phone.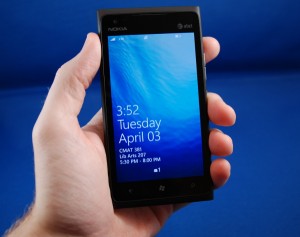 Nokia Lumia 710 is another entry level Lumia phone of company. It's the cheapest Gorilla Glass screen phone of Lumia series now. It's released in limited countries like Western Europe and Brazil. Some operators like T-Mobile and Rogers are selling Nokia Lumia 710 with contract now. 1.4 GHz single-core processor and multi-touch capacitive touchscreen are competitive in device's category.
Nokia Lumia 800 is a Windows 7 powered member of Lumia series. It's the first Windows mobile powered phone of Nokia and a high promotion attack is still continuing for this device. Lumia 800 has same shape with Nokia N9 and only some camera buttons are different. Device has a high end Gorilla Glass AMOLED PenTile screen. Official announce noticed that Windows 8 upgrade will not be available for this phone and it decreased the sales. After high fall in sales, Nokia announced that Windows 7.8 will be available for this phone and it will carry important features of Windows 8. Users reported lots of problems about device and some of them are fixed by updates but camera focus problems are still possible.

Nokia Lumia 900 is the first high end model of Nokia Lumia series. Nokia announced phone first in Consumer Electronics Show 2012. Phone is using Windows Phone 7.5 Mango Commercial Release 2. 4.3″ multi-touch capacitive touchscreen is the main difference of Lumia 900 from Lumia 800. Lumia 900 gained a high commercial success since Windows 8 announce but after announce that upgrade is not available for this phone, sales figures fall. Also some problems on connection, proximity sensor and camera button are reported. Nokia fixed some problems with software updates. But handset volume problem is still available. Various operators are selling this phone with contract.
Nokia Lumia 820 is the first Lumia series phone offering Windows Phone 8 operating system. Device comes with diagonal OLED display, 8-megapixel camera and 1.5 GHz dual-core processor. It's also offering revolutionary features like wireless-charging option and microSD for Nokia smartphones. Phone gained average commercial success but high critical success.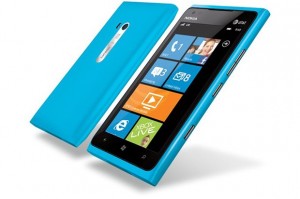 Nokia Lumia 920 became the flagship of company in 2012. Phone is running on Windows Phone 8. Also features like 1.5 GHz dual-core Qualcomm Krait processor and semi-wireless charging are revolutionary features on its category. Nokia offered some new applications like Nokia Drive 3.0 and Nokia City Lens possible only for Lumia 920 phones.