Miley Ray Cyrus or Destiny Hope Cyrus with her born name is a popular American actress and singer. She became popular in Hannah Montana show of Disney Channel and then started to release albums. Her solo career started after she signed to Hollywood Records. She released her debut album Breakout in 2008 and album gained commercial success. She tried to create an adult profile as a singer and succeed it with "The Time of Our Lives" album in 2009. Also she released her most selling single "Party in the U.S.A." in the same year. How many Miley Cyrus songs hit the music lists?


It was the time of economic crisis when 'Party in the U.S.A.' is released in USA and some music producers shocked for the time of release but it was tactical release timing and became very successful. Mega-producer Dr. Luke and Mentor Claude Kelly's work on Cyrus's successful vocal and a good mixture of synthesized instrumentation and organic ones created this pop masterpiece. Producers let Miley Cyrus to write the lyrics of song and she wrote interesting and funny lyrics for the song.
It's true that being worldwide famous with one song or Disney Channel career is very hard. One needs to climb the stairs one by one. 'See You Again' of Miley Cyrus in 2007 was an important step in her musical career. Miley Cyrus was a teenage idol and teenagers were waiting a song that will catch their emotions. 'See You Again' was the perfect choice for this target. It was what a teenager waits from a song with bass line and sultry vocals. Song's lyrics were again Cyrus and they were natural with lyrics like "My best friend Leslie said, 'Oh, she's just being Miley'"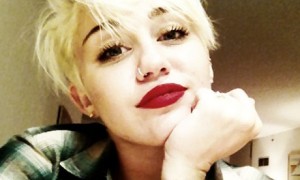 2008 was the year Miley Cyrus made many good and bad songs. '7 Things' was the best one over them. It was possible to feel punk sound in her 2008 album "Breakout" but album was looking for a hit song. '7 Things' were a good mixture of free spirit and aggressive chorus music work. Also lyrics like "It was awesome, but we lost it" hit the teenager's emotional world. Also lyrics of song like "When you mean it I'll believe it / If you text it I'll delete it" were the words best suit today's teenagers. Also it was a big step on Cyrus's musical adultness with country guitars.
Cyrus became popular with fast and free spirit songs and lyrics but she has also slow ones. Especially 'The Climb' is one of the most popular slow ones in the Miley Cyrus discography. 'Hannah Montana Movie' was popular and theme song "The Climb" was hitting its fans with emotional lyrics. Cyrus also accepted this song as one of the strongest ones in her discography.


Miley Cyrus was passing from childhood to adultery and she had a big effort for it. It's a tradition that singers on this period show their adultness with sexy and feminine lyrics. 'Permanent December' is not an unforgettable song but it's a dance hit of its time and lyrics like "There's sexy boys in every city but they're not what I want" are what Cyrus wants to say totally. 'Permanent December' became a dance hit of its time but never released as a single.
Miley achieved her objective after 'Can't Be Tamed' is released. It was a total sexy electropop song which is combined with Cyrus' emotional vocal. Also rebellious messages in the song broke the Miley Cyrus's Hannah Montana image totally. Also she supported this new image with sexy poses.