Lottery was the way of funding schools, public works and other social needs in USA in 1800s and first period of 1900s. Wrong usage of lottery in the country in 1800s caused some economic and social problems so some states banned it completely. Ban wave spread on all states and only Delaware and Louisiana didn't ban lotteries at this year. After illegal lottery became popular, government decided to make legal lotteries and first government-run lottery is made in Puerto Rico in 1934. Then many states followed it. Today there's no official government-run lottery possible on all states but some widespread lotteries are possible. How many lottery types are there in USA?


One of the widespread lottery types in USA is "Powerball" It now selling in 44 jurisdictions and California will join it in 2013. Coordination of lottery is making by Multi-State Lottery Association which is a non-profit organization. Standard play of lottery is $2 and there's a powerball option which costs $3. Ticket sales end on 10 pm ET. There are 35 red Powerballs and 59 white balls in the game. Gamers select one ball from 59 white balls and 5 from 35 red Powerballs. Gamer can choose the numbers of let it to automatic play of game machine which is called as "easy pick" or "quick pick." Prizes on Powerball is $4 for Powerball only, $7 for 2 numbers plus PB, $200 for 3 numbers plus PB and Jackpot for 5 numbers plus PB.
Largest jackpots in the Powerball history are made in November 28, 2012. It was $587,500,000 annuity. According to official results, two tickets were eligible to share the prize. One of them was from Arizona and other was from Missouri. Also Powerball is carrying the record for giving the biggest prize to one ticket. On August 15, 2012, Powerball gave the biggest lottery prize in USA to a ticket. It was in Michigan and prize was cash value: $223,700,000, Annuity, $337,000,000.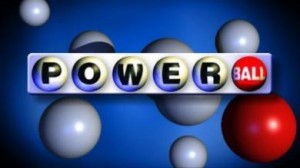 "Mega Millions" is another popular lottery game in the USA. Price of lottery is $1. First tickets of Mega Millions is sold in selected states in August 31, 1996. First name of game was "The Big Game" It was not possible for winners to take their prices in cash till January 1999. Game's name changed to Mega Millions in 2002. March 30, 2012 was the date biggest jackpot is droven. Advertised prize was $640 million and it was $462 million as cash value. Basic of the Mega Millions is very similar to Powerball. There are 56 white balls and 46 gold-colored ball. Player pick one number from 46 gold-colored balls and 5 from others. It can also be played in machines.
There's also a "multiply" chance on "Mega Millions" It's official name is "Megaplier" When player doubled the wager to $2 prize raises according to game's rules. When player caught Megaball, her prize is $2. If she catches one from white balls and Megaball, her prize is $3. The prize of 4 white balls and 1 megaball is $10.000 and biggest prize needs 5 white balls and 1 megaball to win Jackpot. According to experts, the chance to win the jackpot is 1 in 175,711,536 in USA.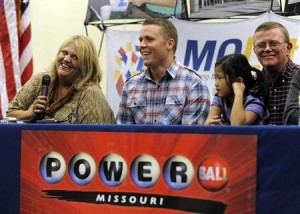 There are also popular lotteries available in selected states. 2by2 is the popular lottery game of North Dakota, Kansas and Nebraska. Hot Lotto is available in many states and it has different payout options than other lotteries. There are also lotteries like MegaHits, Tri-State Lottery and Wild Card 2 in the USA. Some states like Alabama and Nevada doesn't join to popular lottery games.