Android operating system is running fast and today it's the market leader of its category. When Google supported it first, Android operating system was very low and undetailed but after Google's support and acquire in 2005, Android OS became the market leader in a short period. Over 500 million Android devices are activated till today and everyday over 1.3 million activations are making. Google released 4.2 version of Android OS and it's including many important technological developments in it again. According to predictions, 2013 will be the year of Android OS. How many important Android phones will be released in 2013?


Samsung Galaxy Premier is one of the phones of 2013 millions of people are waiting for. Samsung Galaxy Series is the top seller of 2012 and Samsung will go further this series with new phones. Galaxy series phones are high end and high budget. This tradition will go on with Samsung Galaxy Premier. According to rumors, phone will come with Android 4.1 but according to photo leaks, phone will come with Android 4.2. Also a developed TouchWiz launcher facility will be used on homepage. Beside 8 GB memory and 1 GB RAM, phone will have 720×1280 pixels resolution which is high on nowadays environment.
Samsung Galaxy Premier's 8 MP primary camera will take support from Android OS's advanced camera features. First photos from Samsung Galaxy Premier also disappointed some users because it has no dedicated camera button or 4G support. It will use PenTile matrix screen with low brightness feature. All of these means Samsung Galaxy Premier will come with better processor than Samsung Galaxy S3 but other features will be close in 520 Euros band.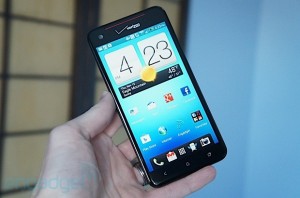 Another most waited phone is "Htc Droid Dna". HTC is making effort to raise its market share in mobile phone market but against all good phones, it's still 10th. So HTC's main plan for 2013 is releasing a phone which will hit the market. HTC made the announcement of phone in November, 2012. Most distinctive feature of phone is Super LCD capacitive touchscreen.
Screen will have 16 million colors. According to company, phone will use the second generation of LCD touch screens for the first time in the world. Super LCD2 capacitive touchscreen is the name of HTC's new technology. Also Htc Droid Dna will offer 1080×1920 pixels resolution like laptops. Also HTC strained screen features with Gorilla Glass 2 and HTC Sense UI 4+. Quad- core 1.5 GHz processor, 2 GB RAM and 16 GB internal memory features of phone is over the Samsung Galaxy 3.


Motorola survived with Android OS and it's now coming back with Motorola Electrify M XT905 in 2013. After a big market share war in 2012, Motorola stand in its place so 2013 is a year that company will make attack. Motorola Electrify M XT905 is offering Super AMOLED Advanced capacitive touchscreen which has 16 million colors. Like HTC, Motorola announced that phone will use new generation of touch screens. Resolution of phone is 540×960 pixels and it's not competitive for the big ones. But with Dual- core 1.5 GHz processor, 1 GB RAM, 8 GB internal memory and lower price segment will take the interest over this phone.
HTC will strike back with HTC One SV in 2013. Beside all phone that company will release in 2013, they have a special attention on HTC One SV. Because their market share is reducing every year and they have to find a best seller. It's hard to say phone's Super LCD2 capacitive touchscreen is the new technology because Super LCD3 capacitive touchscreen is on the way.