Gorilla Glass is the new screen technology producing by U.S. glassmaker Corning. It's mainly an alkali-aluminosilicate sheet glass. Most important feature of Gorilla Glass is its damage resistance. Also glass is very thin and light. Also material can be recycled. Technology researches on Gorilla Glass are started in 60s and first device with Gorilla Glass was Iphone 1st generation. Today over 200 million devices are using Gorill Glass and it's %20 of all market share. Company released second generation of glass and called it as "Gorilla Glass 2". How many devices are using Gorilla Glass screen?


First usage of Gorilla Glass is started on 60s. There was no need to use this glass in home devices at this period and main usage area became race cars. Important car models like Dodge Dart and Plymouth Barracuda used this kind of glass in race models because of its strength and reduced weight.
When Steve Jobs went to Wendell Weeks, the CEO of Corning; project was on the protection and Weeks convinced that it's not possible to produce in bulk level. But Jobs persuade him and first generation of Iphone come with a big revolution in Gorilla Glass screen beside its other revolutionary features.
Gorilla Glass 2 is firstly released in 2012. After 5 years in the top alone, some works similar to Gorilla Glass started by important companies, so Corning made a second generation of glass with features like %20 thinner glass on developed sensitivity level and same strength level.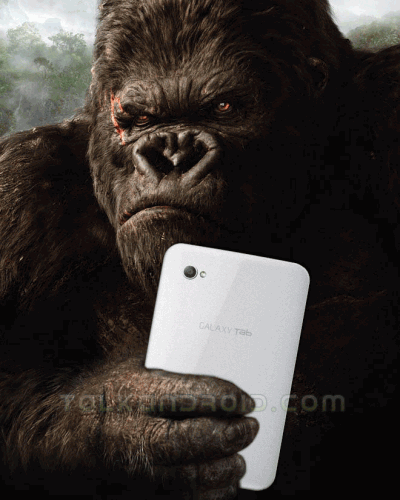 After Gorilla Glass 2's success, Samsung and Corning made an agreement to produce Lotus Glass. This product will be stronger than Gorilla Glass 2 with greater resolution and sensitivity.
Today there are hundreds of important companies and devices using Gorilla Glass and Gorilla Glass 2. Companies using this technology in their mobile phones are Asus, Dell, Google, HP, HTC, LG, Motorola, Nokia, Samsung and Sony Ericsson.
Also Gorilla Glass technology is started to be used in tablets since 2011. Companies like Acer, Amazon, Asus, Dell, Lenovo, Motorola and Samsung is using Gorilla Glass in their tablets. Also ultrabooks Dell XPS 13 Ultrabook, HP ENVY 14 Spectre and Lenovo X1 are released with Gorilla Glass.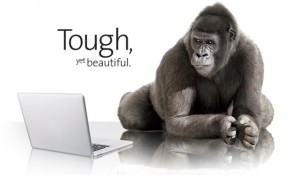 Sony used Gorilla Glass technology in its new TV series. Today HX and NX Series are using this technology. Especially NX series has a huge fan base cause of Gorilla Glass technology.
After some rumors about Gorilla Glass production technology and cancer risk on this glass, Corning released announce about production way. It's mainly including steps on waiting glass in molten salt with 400°C so sodium ions replace with potassium ions in glass and this creates Gorilla Glass's strength and curve.
Gorilla Glass is also using by some home electronics companies but these companies want to hide their names because of some experimental testing and price speculations. Also some TV producers are using Gorilla Glass today for their 3D TVs.
Gorilla Glass 2 is widely acclaimed by its usage on Samsung Galaxy 3. Glass saw lots of strength tests on this device and result is close to perfect. It's very strong, resistant to scratch and bump. Rumors about water resistance of Gorilla Glass are still continuing. Company didn't make any announcement about this feature and some tests showed that Gorilla Glass had no water resistant feature.
Today company is producing Gorilla Glass in three countries. They are Shizuoka (Japan), Harrodsburg, Kentucky (USA) and Taiwan. Main production unit is in USA and company is selling product to Asia market from Shizuoka. Also there's production in Taiwan production unit but there's no detailed information about it.