Woodstock 69 festival is one of the most famous concerts in music history. It has also an important point in modern world history. Slogan of festival was "An Aquarian Exposition: 3 Days of Peace & Music". Rolling Stone and some other music authorities believed that festival is a milestone especially for rock music. Festival started with Richie Havens and finished with Jimi Hendrix / Band of Gypsys. How many days Woodstock 69 festival lasted?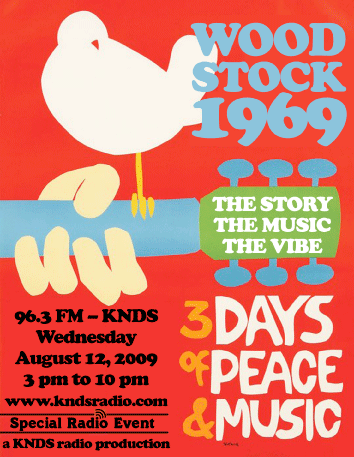 Woodstock influenced from Miami Pop Festival. Miami Pop Festival was one of the biggest festivals on 60s and over 100.000 people were attending to festival every year.
In first days or preparing organization, none of important groups want to join the Woodstock. It was a problematic political era in America. Then famous group Creedence Clearwater Revival made an agreement with organizations and other groups followed them.
After the first day of the festival, organizers thought that it will be less than 30.000 people but there were over 180.000 people in concert area in festival's first day.
Nearly 100.000 hippies came to festival from all over the America. Government thought to send 10.000 troops to area but then give up.
Woodstock festival lasted for three days. It started on August 15 and lasted in August 18. Festival created a step for 70s popular rock singers. Also there are lots of riddles and gossips about groups that didn't accept to join festival.
One of the famous decliners is Bob Dylan. Bob Dylan doesn't want to join festival because he was going to England with his family. Also groups like Led Zeppelin, The Doors and The Beatles declined to join.