Toronto is the largest city of Canada. It's also provincial capital of Ontario. City's old name Town of York was changed to Toronto. Today city has over 2.5 million residents. It's also an important target for Canada immigrants. City is on the world's most livable cities lists especially for last ten years. Toronto is also an important tourist route in the world. Every year millions of tourists come to see this beautiful modern city. How many days are enough to visit Toronto?


Toronto is a special city with always new shows, movies, festivals and concerts. Also buildings like CN Tower are great places to see a city perfectly. Tourists and guides say that 2 days are enough to visit Toronto's main places but you need 1 month is to understand Toronto's architecture and style.
Starting with most famous places and then going to details is a good plan for Toronto. So it's possible to start with CN Tower. CN Tower is built for being an observation and communication tower. Today it's one of the world's tallest towers. CN Tower has a great look inside and outside. Also you can try 360 restaurant to eat something in such a special scene. If you like towers of Toronto after visiting CN Tower, Sapphire Tower, First Canadian Place and Festival Tower will be good places for you.
After visiting towers, you may waste time till night on The Eaton Centre. The Eaton Center is a light and fresh mall with important brands. Beside stores, center is including Eaton Centre. Eaton Center is a beautiful architecture beauty with four level glass domes.


After walking all day, all you need is going a restaurant and then night life. Toronto has top restaurants for every social class and every cuisine. So if you will choose a luxury restaurant for dinner, you may prefer restaurants like Scarpetta, George, Scaramouche, Nota Bene or Chiado. If you want to eat something really unique, you may choose Chiado and their roasted boneless pheasant. Sometimes they prepare it with Madeira sauce on garlic mash.
If you want to continue on luxury, you may choose Muzik for nightclub. Adventure on Muzik starts with world's most luxurious cars in their garage and then finishes on VIP lodges. Also you may try The Roof Lounge. You may also try Century Room, Pravda Vodka Bar or Amber.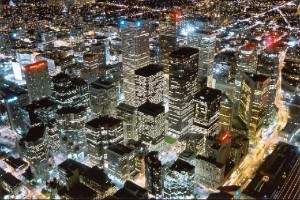 On second day, you may visit Toronto islands. They are connecting to city center with ferries. Largest island of them is Centre Island. Also Algonquin and Olympic are another big islands. They are perfect places for recreational activities like bicycling or canoe. Also they have great city and ocean panoramas.
Tourists mostly use lunch on second day for trying different cuisines. Leading tourist attractive restaurant in downtown is Sausage king. It's a good place to understand Canadian's daily life and find good sandwiches. Especially you must try BBQ Beef on a bun. Also "Fabarnak" is a good alternative for sandwiches. "Young Thailand" is a good place for moderate Thailand cuisine. You may also try "Brassaii" for European cuisine.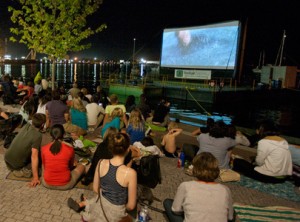 After lunch, you must visit Chinatown. It's one of the biggest Chinatown's in the America. Bargain is a tradition on shops of Chinatown so it's possible to find the goods with cheapest prices on your negotiation ability. You may finish the day on The Distillery District. If you want to try something different in the night, you may choose between bars like Cold Tea, No One Writes to the Colonel, Spin Toronto, Poetry Jazz Café or Yours Truly. All of them have different concepts.