London is the capital and largest metropolitan of United Kingdom. Main located area of London is River Thames. Today, city is accepting as a global city by its education, art, commerce, finance and other facilities. On last years, London also became most visited city of world. It created the London airports most used airport system's parts. In 2012, Summer Olympic Games will be held in city. Over 300 languages are spoken in city and total population is over 8 million. It's possible to find thousands of attractions for various interests. So it's not possible to see all London in a small limited time. But you can see main tourist attractions with a good plan. How many days are enough for visiting London?


Lots of tourist guides agree that 7 days are enough to see London's main attractions. Most important thing is deciding what you want to see, taste, live or buy in London.
Tour operators and London fans mostly offers museums for the first day. British Museum is a worldwide famous one and must see. It's possible to see what men do from prehistoric ages to modern ages in museum. Entrance is free but there are always special exhibitions and you must pay for them. After midday, you can visit Madame Tussauds museum. Museum is unique with wax sculptures of most famous people. Also if you have time visit Natural History Museum. Museum has biggest and rarest animals in the world. Museum tour will continue on second day. But it's now time to see night time of London for the first time. It's a museum day and finishing it with a theatre or performance center will be good. You may choose War Horse, Les Miserables, Matilda the Musical, The Lion King, The Phantom of the Opera and more to see a great performance.


On second day, you may choose again museums but more individual attractive ones. EDF Energy London Eye is best for you. With world's highest observation tool, you can see all London. It's lasting 30 minutes totally. From there, you can go to Tate Modern. Tate Modern is the museum of modern arts. But there are always attractions in museum that can take you inside.
You can use the 3th day for visiting restaurants. London has restaurants from over 100 different cuisines. If you are looking for high quality, you may try Hawksmoor Seven Dials, Hereford Road, Hix or St John. If you are looking for cheap restaurants Bánh Mì Bay is both delicious and cheap. You can discover good Vietnamese cuisine in Bánh Mì Bay. If you are vegetarian, you are lucky because London has Beatroot. Don't go without tasting veggie shepherd's pie and bean hotpot. Also Bi Bim Bap with its Korean cuisine and Golden Union Fish Bar will be good choices for you. You may finish the night in a good restaurant like 69 Colebrooke Row, Booking Office or Callooh Callay.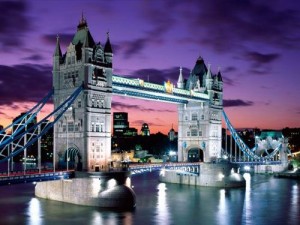 4th day is traditionally shopping day in London. It's 4th day because understanding London and some popular areas will help to buy the best for you. You may visit Liberty, Dover Street Market, Selfridges and LN-CC. If you looking for wearing something hot, lingerie shops like Bodas, Coco de Mer and The Lingerie Collective are best for you.
You may choose 6th day for visiting parks of London. Hyde Park, St. James's Park, Regents' Park, Primrose Hill Park will be good for you. You may also choose Richmond Park but it's too huge and some hard to locate in it.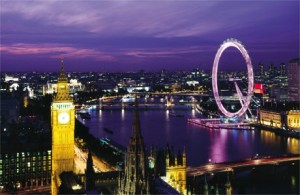 In last day, you can go outside the London. The City of Cambridge is a perfect choice. Also Oxford City of Oxford University is great. You can finish your visit with world's oldest castle "Windsor Castle".