Samsung Galaxy 3 is released now and it's called an over IPhone killer. There are lots of developments in mobile technologies firstly starting with Samsung Galaxy 3. One of them is Smart Stay and other is Direct Call. Galaxy III's memory and processor features are also great. Samsung Galaxy 3 is took good critics with its shape and style. 136.6 x 70.6 x 8.6 mm dimensions are not big or small. Also colors of Samsung Galaxy 3 are popular for their unique tones. How many colors of Samsung Galaxy 3 are there?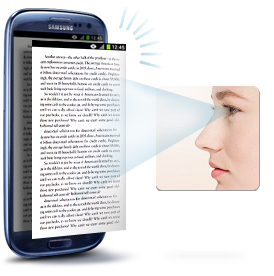 There are two colors of Samsung Galaxy 3. They are pebble blue and marble white. Pebble blue is some dark and like a tone of parliament blue or black. But it's giving the phone a feel of strength and power.
Other color is marble white. Marble white is now a classic especially for Samsung phones. There are some different white tones of phone in early leaked photos but released white is a definite tone of marble white.
Besides the colors, there are lots of new features that are making wait time harder than ever for mobile fans. One of them is Smart Stay. Smart Stay is a program that front camera of phone is watching the eye movement of user. When owner looked the phone, it is opening. But when turned the eyes, it's closing.
Also technology called Direct Call is very useful for mobile phone owners. When owner take a message and rise up the phone to his ear, phone is starting to call the message sender's number.