The Nexus 10 is the new rival of Ipad series. It's created by Samsung and Google together. It's the second tablet Samsung produced for Google Nexus series. Google Nexus 10 runs Android operating system. It comes with Android 4.2 Jelly Bean which is very new for such tablets. After the success of Nexus 7 with 7 inch, Google developed this new tablet with 10.1 inch screen. Some features of Nexus 10 like 2560×1600 pixel display is the best now on all tablets in market. Also price of the Nexus 10 is competitive for Ipad. How many better features of Nexus 10 than Ipad 4?


First of all, customers compare the size of tablets and their style. On the size column, two devices have no big differences. Dimension of Ipad 4 is 241.2×185.7×9.4mm, 652g and dimensions of Nexus 10 is 263.8×177.8×8.9mm, 603g. Only important difference here is that Nexus 10 is 50 grams lighter and it's a big deal. But when the word comes to style, Ipad is still on lead with its aluminum and shiny back panel, curves and colors. It's hard to say that Nexus 10 is offering something new to tablet market with its plastic style panel and look.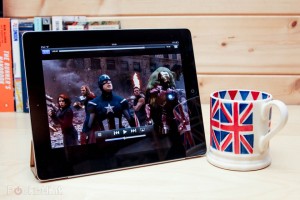 It's true that Apple's Retina display technology is the leader on the screen quality segment by far. It's very easy to notice that Ipad screen is shiny and attractive. Also Ipad 4 has is 9.7-inch IPS LCD multitouch capacitive screen with 2048×1536 pixel resolution on 264 pixels-per-inch density. Nexus 10 has a 'Super PLS' LCD. It offers 2560×1600 pixel resolution. Now the Nexus 10 has the biggest pixel resolution on a tablet ever. Also pixel density of device is 300ppi. It's true that Nexus 10 is better than Ipad 4 in customer level but in deep tests, Ipad 4's screen is better.
Ipad 4 has 16-32-64 GB options like other Ipad series. It's a standard now for Apple. Nexus 10 is only offering 16 and 32 GB. But it's true that according to user experience, 64GB tablets are very rare to be sold and 32GB is enough for most of tablet users.
Performance, hardware and software features of two devices are higher than other tablets on market. Apple integrated A-series processor chip to Ipad 4. Processor's nickname is A&X, it's a dual core processor on 1.4GHz. Also Ipad 4 has high features like 1GB of RAM, PowerVR SGX543MP4 quad core graphic processing unit and more. According to Apple, Ipad 4 is double faster than Ipad 3. But user experience says that so much process is only need on video editing and watching 1080p videos and users do them very rarely. Nexus 10 is stronger with 1.7 GHz dual-core Cortex-A15, Mali T604 GPU and 2 GB RAM but it's still true that so high power is not a must for tablets now.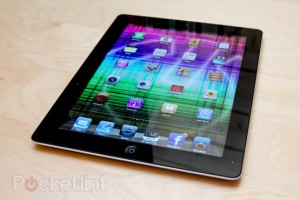 Ipad 4 is offering IOS 6 with developed features. It's true that IOS is always looking more professional than Android. Android developed for mobile phones first and couldn't break some tides still. Google has made various developments on Android 4.2 and integration of Google Play is on high level but it's true that there are thousands of android devices and program writers are not trying software for all device configurations while all Apple Store software are working perfect on Ipad 4.
Ipad series is not for people who like to try different roms and different configuration changers but such a strong device like Nexus 10 with Android 4.2 will give what experimental users want from a tablet computer at all.