Shawn Corey Carter or Jay-Z with his stage name is a popular song writer, producer and rapper worked with lots of popular names in his artist life. His worth is calculated as $450 million in 2011. He took 14 Grammy and sold over 50 million albums worldwide. Some of their albums are classified as "you must listen before die" category. He's also a part-owner in NBA team Brooklyn Nets and owns popular 40/40 Club. He married Beyoncé Knowles and they have a girl named "Blue Ivy". His music career started on last part of 80s. How many albums of Jay-Z are there?


Today there are 14 studio albums and three compilation albums in Jay-Z discography. Also Jay-Z makes soundtracks and mixtapes.
His debut albums "Reasonable Doubt" was released in 1996. He worked with popular names like Mary J. Blige and The Notorious B.I.G. "Reasonable Doubt" is classifying as a good example of Mafioso rap with lyrics and subtexts. Album made a big jump and sold 1.5 million copies in U.S. Album took 5 stars from Allmusic and Rolling Stone. Also four singles were released from album as "Dead Presidents", "Ain't No Nigga", "Can't Knock the Hustle" and "Feelin' It".
After "Reasonable Doubt" success, Jay-Z released a series of 3 albums. "In My Lifetime, Vol. 1" is released in 1997, "Vol. 2… Hard Knock Life" is released in 1998 and "Vol. 3… Life and Times of S. Carter" is released on 1999. "In My Lifetime, Vol. 1" surprised the fans of Jay-Z after "Reasonable Doubt" because sound and tone was lighter than it in second album. Some critics found album a rap looking pop album. Four singles as "Who You Wit", "(Always Be My) Sunshine", "The City Is Mine" and "Wishing on a Star" are released from album as singles.
"Vol. 2… Hard Knock Life" and his return after "In My Lifetime, Vol. 1" made the Jay-Z a superstar. Album entered all top lists from 1th rank. He worked with popular underground names like beatmaker Swizz Beatz and producer Ruff Ryders for this album. Especially lyrics' became the voice of ghettos. Genre of album is classified as East Coast Hip Hop by music authorities and it was a long time authorities classifying an album with this title. Also various sample use made the album successful. Album released four singles as ""Can I Get A…", "Hard Knock Life (Ghetto Anthem)", "Money, Cash, Hoes" and "Nigga What, Nigga Who (Originator 99)".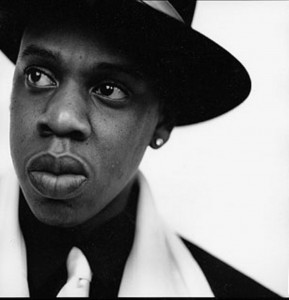 "Vol. 3… Life and Times of S. Carter" is released on 1999. Authorities found this album more successful than "Vol. 2… Hard Knock Life" and there were lots of critics about Jay-Z's return to first album's sound and lyrics style. But also it was possible to see strict critics that Jay-Z is on the middle of being a street man and pop star. Album sold 462.000 copies in its first week and caught a big commercial success. While fans were waiting "Do It Again (Put Ya Hands Up)" as first single, Jay-Z released "Jigga My Nigga". Then "Girl's Best Friend" single released. Jay-Z made his fans upset by releasing "Do It Again (Put Ya Hands Up)" on the third. Then "Things That U Do" and "Big Pimpin" singles were released.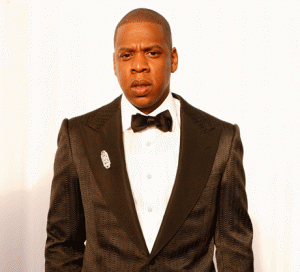 After series, Jay-Z released "The Dynasty: Roc La Familia" album in 2000. Album became one of the most selling Rap albums in last decade. He worked with same names like Timbaland and Swizz Beatz from old albums. Album released three singles as "I Just Wanna Love U (Give It 2 Me)", "Change the Game" and "Guilty Until Proven Innocent".
Jay-Z released 6 studio albums and 3 collaborative albums after "The Dynasty: Roc La Familia" but all of them were criticized as Pop albums.