Every day, thousands of new albums are releasing on the world but only little number of them is becoming popular. So it's very hard to sell over 40 million with an album. Today there are digital ways to listen albums without buying them and people are using these ways mostly whether they are legal or illegal. So it's very hard to sell over 10 million albums after 2000s. So last album sold over 40 million is released on 1997. How many albums are sold over 40 million in history?


There are 11 albums sold over 40 million. Best-selling album of all time is Michael Jackson's Thriller album. There are some controversies about album's definite sell rate but music authorities give the number between 65 million and 100 million. Album is released on 1982 and music genre of album is classified as Pop / Rock / R&B. Album is including 9 songs and released 7 singles totally. "Thriller" hit the all-time lists with three songs; "Billie Jean", "Beat It" and "Thriller". Also "Human Nature" became a hit of its time. Album shaped the 80s music culture and songs.
AC/DC's Back in Black album is on the 2nd step. Album is released on 1980 and became the top point of group. Album sold 50 million copies and became best-selling album of Hard rock / Heavy metal genre. Hits of album were "Back in Black", "You Shook Me All Night Long" and "Rock and Roll Ain't Noise Pollution". Album is re-mastered several times by important producers.
Pink Floyd is on the 3rd step with The Dark Side of the Moon. Album is released in 1973 and left a great impact. Album sold over 50 million copies. Music authorities classified album as Progressive rock and it became most selling album in this genre. All songs of album became legend. "Money" , "The Great Gig in the Sky" , "Breathe" and "Time" were leading songs. Album sold 15,000,000 in United States and 4,114,000 in United Kingdom. It's also sold 2,555,400 in France and became one of the most selling albums in French music history.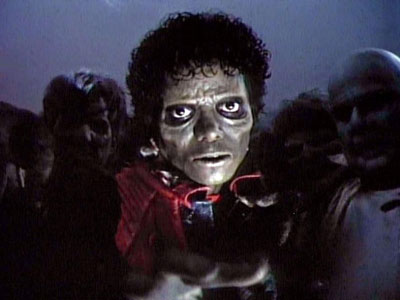 While "The Bodyguard" movie is shaking the world, its soundtrack also became a worldwide hit and sold over 45 million copies. Album is released on 1992. "I Will Always Love You" became a all-time hit. Also "Queen of the Night" and "It's Gonna Be a Lovely Day" were the leading hits of album. Album went to Nr.1 in all world lists. Album hit all music markets and took surprising market share with 1.1 million in Brazil and 1.2 million in South Korea.
It was the "Bad" time for Michael Jackson fans in 1987. Album was the masterpiece of Michael Jackson and his production team. It entered all magazines' best albums list in a short period. Album is classified as Pop / Rock but authorities agree that it was a very hard to classify album with its deep rock to top pop elements. Some songs of album like Dirty Diana created deep controversies because of their women hater lyrics. Album's sales became also controversial because it's officially announced as 45 million but some authorities announced it as 30 million.


Bat Out of Hell album of Meat Loaf is released in 1977 and sold 43 million copies. "Bat Out of Hell" and "Two Out of Three Ain't Bad" became the leading hits of album. It's accepted as the bestselling album in Hard rock genre. But today it's possible to classify it in pop genre. Also Eagles with "Their Greatest Hits", Dirty Dancing movie's soundtrack, Bee Gees' Saturday Night Fever, Fleetwood Mac's Rumours and Shania Twain's Come On Over sold over 40 million copies.