Chevrolet Corvette is a legendary car model by Chevrolet Company. There are hundreds of Corvette models possible in six generations. First model of Corvette was "convertible" and released in 1953. Myron Scott gave the "Corvette" name to car because of its similarity to "Corvette" warships. Models are produced in Kentucky for long years and today "The National Corvette Museum" is on the city. Corvette has lots of important records like choosing as Indianapolis 500 pace car for 11 times. A new generation of Corvette models is expected in 2013 with the C7 name. Corvette second hand market is also a big one in USA. How many affordable Corvette models are there in USA?


One of the most searching and selling Corvette model is 1975-1982 C3 Coupe. It's not the best Corvette with 165-230 horsepower or problematic interior design but a real classic one. Also these features are giving 1975-1982 C3 Coupe a chance to be an affordable Corvette. It's possible to see lots of 1975-1982 C3 Coupes on the road today with changed engine and other accessories. Sellers are offering to watch "Corvette Summer" movie first if customer is hard to decide. Price range of 1975-1982 C3 Coupe today is between $9.000 to $20.000.
1984-1988 C4 Coupe is also a very popular classic for Corvette. It's true that 1984-1988 C4 Coupe model became the worst selling one in Corvette history. There are lots of reasons for this situation but main problems are definitely new exterior design and time they released were not the best period for this model. But it's not avoiding the model to be a Corvette classic and sale rates is making model an affordable one today. Model is offering 230 to 250 horsepower. But model also has a modern suspension and it's not giving the taste of classic Corvettes. It's true that a 1984-1988 C4 Coupe is not for Corvette Museum's top corner but it's a classic model that you can park in front of your house with inner peace. It's possible to find 1984-1988 C4 Coupe today $5000 to $10.000.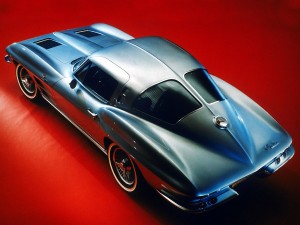 1990-1995 C4 ZR1 is what last generation may remember on roads. It was the end of C4 line and Chevrolet was straddled between technological developments and classical feel. Main chance of model is that it's still possible to find one of them in a good condition. Today maybe they are not in the classic Corvette class but they will be after 20 years. So it's a good investment and a good chance for riding a Corvette even a few years with its 375 to 405 horsepower. It's today possible to find 1990-1995 C4 ZR1 $20,000 to $50,000.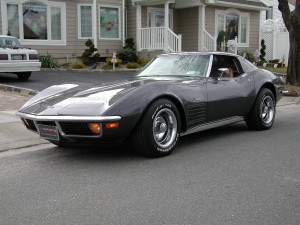 1964-1965 C2 327/250 Coupe is what collectors are searching for. They are a sub model of most popular 1963-1967 period. Nearly all Corvette fans agree that 1963-1967 period models have the best design over generations. Basic 250 horsepower is making this submodel an affordable Corvette. It's true that finding a 1964-1965 C2 327/250 Coupe under $35.000 is very hard and it's the price of a new car. But don't forget that it's cheaper than 1967 427 with 430 horsepower. 1964-1965 C2 327/250 Coupe in good situation can be found at least from $60,000 today.
1958-61 C1 283/230 Convertible is the real ultimate Corvette Classic. These ten years is the last chance to buy one of these models because it will be impossible to find after 10 years. If you can find 1958-61 C1 283/230 Convertible in a "ready to drive" position, it's also enough for daily routine with its 230 horsepower. 1958-61 C1 283/230 Convertible is selling today from $40,000 but a car in good situation is not less than $80,000.