Toyota is one of the biggest auto producers in the world. It has over 300.000 workers all over the world and marked as 9th biggest company in the world. Company set in 1937 and its first car was Toyota AA. Daihatsu, Lexus and Hino motors are sub companies of Toyota. There are also innovative and non-automotive sub companies of Toyota. Toyota's biggest market is Asian market but after 2000s, Toyota widened to all world. Today there are lots of Toyota production areas like Toyota Motor North America, Daihatsu Motor Company and more.  How many Toyota cars are there in the market now?


Today there are 80 car types are selling by Toyota in car markets. They are some worldwide models like Toyota Auris and America models like Toyota Tundra.
Toyota Auris is one of the most popular models of Toyota. It has two versions as 3 door compact and 5 door hatchback. Model is sharing its platform with Toyota Corolla and various similarities are possible between two. Toyota released Auris as the replacement of Corolla hatchback. Toyota Matrix is sold in North America as Auris didn't enter the market. Toyota created lots of version and concepts on Auris like Toyota Auris space concept and Sportivo version. Car took one five and two four stars in Euro NCAP test results for safety. Toyota Blade will replace with Auris in the years ahead.
Another popular car of Toyota is Toyota Yaris. Yaris is the most popular subcompact car of Toyota. It's also known with "Toyota Echo" name in some markets. There are Hatchback, Coupe and sedan version of car. It's now possible to drive third generation. Third generation is also known as Toyota Vitz.
Toyota RAV4 is the main Crossover SUV model of Toyota. Toyota was producing Crossover SUV models but it is the first compact model. It became famous in a short period with features like full-time four-wheel drive and fuel economy. Today we are using third generation of Toyota RAV4. In generations, car saw some facelift and other developments. Fourth generation is also in the production stage.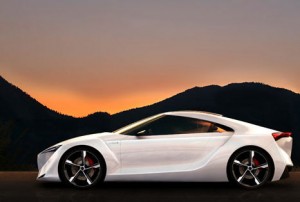 Toyota Avensis is also a popular car that Toyota released for the category that Mazda6, Citroën C5 and Volkswagen Passat is racing. It's one of the most selling family cars today and producing in Toyota England factory in. Today Toyota Avensis is on the third generation. Avensis's first generation took 5 starts from 34 Euro NCAP safety test and it was the first Japan car took so much 5 stars.
Toyota Camry is mostly popular in America. Car is popular with its strong and long life engine. It's possible to find 4-door sedan, 4-door hardtop and 5-door station wagon versions of car today. After became best-selling car in America market, Toyota also started to sell car on Asian and Australia markets and Camry also became successful on there. Some versions of car took different names like Toyota Vista, Holden Apollo, Toyota Carina and Toyota Vienta. Today it's possible to find XV50 version of Toyota Camry in Toyota Stores.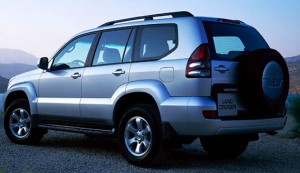 Toyota mostly produces on family based cars. But there are also concept and familiar models. One of them is Toyota 86. Car is a coop-work of Toyota and Subaru. This 2-door coupé model is selling by various names like Toyota GT-86 and Scion FR-S. 86 word on the name is a referring to legendary series Toyota Corolla Levin series AE86. There are lots of compares about American and Japan version of car and it's definite that cheaper parts are used to enter American market fast in USA version.