Superman is firstly created in 1932 and it became a American cultural icon in 50s. Detective Comics, Inc released The Superman first in Action Comics #1 in June 1938. Superman became so successful that a genre called "superhero genre" is growth. According to Superman's origins, he was born as Kal-El in Krypton and before his planet's destruction, his father sent him to world. He's raised as Clark Kent by a couple and then he started to realize his superhuman abilities. After some events, Superman decided to use his abilities for prohit of humanity. Like popular comics, Superman has been seen on movies also. How many Superman movies are there?


It was 1951 that "Superman and the Mole Men" is released by Barney Sarecky. It was a movie for television and channels used it as a two part series.
First Superman movie "Superman" is released in 1978. Movie was set with a huge actor and actress list like Marlon Brando, Gene Hackman, Glenn Ford and Christopher Reeve. First Superman movie was about childhood of Superman in Krypton and based on the book "origin of Superman." Movie also talked about Lois Lane and romance between them and battle with Lex Luthor. Movie itself took mixed reviews from fans and writer but songs like "Can You Read My Mind" and quotes like "I'm here to fight for truth, justice, and the American way" became unforgettable ones. Movie is nominated for three Academy Awards.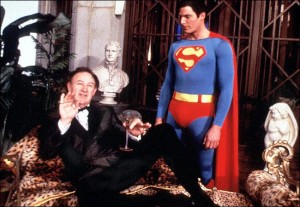 Superman II is released in 1980. Stars were Gene Hackman, Christopher Reeve and Sarah Douglas on this movie. It's a controversial topic about movie that Superman 2 is finished by two directors. Richard Donner claimed that he finished %75 of movie before 1977 but many of the scenes are made with Richard Lester. Movie couldn't gain big box office success and also couldn't gain critical success. But it was one of the pioneer movies with its sound effects. Movie is released for theatres with Megasound sound system. In 2006, Superman II: The Richard Donner Cut version of movie is released.
Superman III is released in 1983. Director Richard Lester added some comedy titles to script and some movie magazines took the movie to comedy genre. It became the 4th movie Christopher Reeve starred as Superman. Neither fans nor writers liked this new comedy style of Superman and it became the less successful movie of Superman series. Only Christopher Reeve was praised for his dark performance. Movie's release date was also affected the success because it was very close to release of "Star Wars Episode VI: Return of the Jedi." No home media product is released for this movie.


"Superman IV: The Quest for Peace" is the last movie Christopher Reeve starred as Superman. It's the first Superman movie produced by Warner Bros. and Cannon Films. Gene Hackman returned to series as Lex Luthor again and Margot Kidder starred as Louis Lane. "Superman IV: The Quest for Peace" is the least known movie of series and it made only $15,681,020 box office for US$17 million budget. Movie's failure is resulted with stopping new Superman movies till 2006. Also movie is strictly criticized by Superman fans because he was using some powers which is not possible on comic books.
"Superman Returns" is released in 2006. Director was Bryan Singer. Movie is produced as a homage sequel to first Superman movies. Brandon Routh starred Superman for the first and last time, also Kevin Spacey, Frank Langella and Kate Bosworth were on the list.
Last movie of Superman " Man of Steel" will be released in 2013 and it's the first Superman movie didn't include Superman name in the title.