Avis rent a car is running by Avis Rent a Car System, LLC. Headquarters of company is in New Jersey. Company is founded in 1946 and now it is a unit of Avis Budget Group like Budget Truck Rental and Budget Rent a Car. It's possible to see Avis rent a car service nearly on all continents of the world today. Avis was popular by only renting General Motors cars but today it's also possible to see brands like Toyota and Ford. Their main effective area is commercial rent in airports. Company was the first rent a car brand located in an airport. How many states are there Avis rent a car is giving service?


Avis car rental has 4900 locations in the world and over 500 locations in USA today. Over 30.000 workers are working on Avis's offices and other branches.
Avis has a clean and easy to use website. But it's also possible to see lots of hidden ads and campaign words. When a customer navigated the site, it's possible to see that whole web site is developed by customer reviews because there are lots of pages that are not traditional for rent a car web site. Especially using the reservation tool is very easy.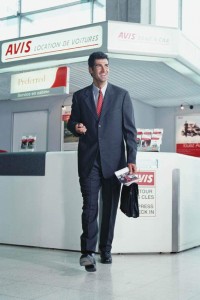 It's not possible to rent hybrid, pick-up or trucks from Avis rent a car website. It's some problematic because today various rent a car services started to rent such cars with cheap prices. In the reservation page, it's possible to see an ad ""Nearly 100% of our Subcompact, Compact, Intermediate and Standard Car Classes are SmartWay certified" but when you click on it, it's not going to page you are waiting for. It's hard to say that Avis goes green like other rent a car companies. Also when you decided to choose a green car, you need to restart every step of reservation even if you come to last point.
It's possible to rent equipment like infant seats, toddler seats and GPS from Avis website. Also there are booster seats that you can rent easily but their prices are some higher than other rental companies.
Avis website is also lack of fuel discount option which today most of companies are offering. So you have to find a gas station before leaving the car and full the gas. Lack of this option is making the company hard to choose especially in rural areas.


Support quality of Avis is lower than others. First of all, it's very hard to find support page on website and when you find it, it gives the feel that support page is hidden into links. There's a customer service link but when you click it, a new page is opening with a big list of help topics.
It's the same situation that is making hard to find the communication numbers and help page for customer. Even if you find the communication numbers, you have to pass lots of options like country, city, area and more selection. "Comments and feedback" page is very amateur and it shows the quality of support. There's no info about road support, insurance and other important features in support page.
If you are a person who like to do its whole rent a car job from internet, it will be very hard for you to rent a car from Avis website. Going to their locations is easier and site is giving the feel that you must go to a location. Prices are cheaper in top classes but it's hard to say same for economy class.