Vaio is Sony's subbrand that is using for mostly computer related products. Sony started to sell Vaio series computers in Japan market in 1980's firstly. Then company released PCV desktop series of Vaio for world market. Vaio means Video Audio Integrated Operation. It's now possible to find Vaio brand media centres, subnotebooks, notebooks and desktops in market. Today, Vaio products mostly use Microsoft Windows 7 Professional but it's also possible to find Windows 7 Home Premium and Windows 7 Ultimate. How many series of Sony Vaio Laptops are there?


Today there are 5 Vaio series in the market. They are E Series Laptops, L Series Desktops, S Series Laptops, T Series Ultrabooks and Z Series Laptops.
Sony produced E Series Laptops since 2010. They are released with concept of consumer-grade. It's possible to find 14 and 15'' E Series Laptops of Vaio in bright colors like Coconut White, Iridescent Blue, Gunmetal Black and Caribbean Green. But 17'' laptops of E Series are only black or white. Main specifications may vary from 2 to 8 GB ram, DVD or Blu-Ray player and Bluetooth functionality. Sony produced EB Series, EC series with Intel processor and EE Series, EF Series with AMD processors.
Sony VAIO L series is the all-in-one desktop series of Sony Vaio. Sony produced and sold this series since 2006. Their main feature was 24″ 1920×1080 LCD touchscreen. Processor and ram value varied from model to model. Today new VAIO L series are coming with i7 processor, Windows® 7 Ultimate, 24″ Screen with 2D or 3D options and TV tuner with remote control. It's today possible to buy Vaio L series desktop models from $1149.99 to $1899.99.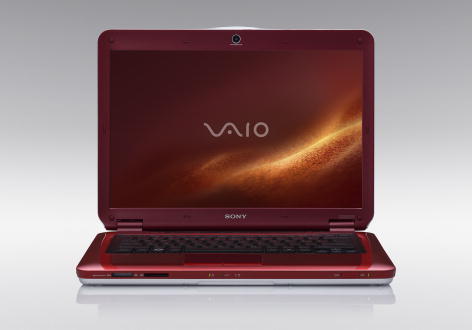 Other popular series of Vaio is Sony VAIO S series laptops. Today it's possible to find fourth generation of this series' laptops. Sony firstly released this series on 2004 with Hitachi 13.3″ screen and Intel Pentium M CPU features. Then company replaced first generation with SZ series. Sony released second S series in 2011. It was a replacement for SR series. Main features of series were 13.3″ screen, various processors from Core 2 Duo to I7, DDR 3 Ram and Nvidia 310M GPU. Blu-Ray is optional on this series. After 3rd generation VAIO SA/SB/SC models with non-removable battery, Sony released new Vaio SE Series in 2012. 15.5″ IPS HD screen with 1920×1080 is the most important development of series from VAIO SA/SB/SC.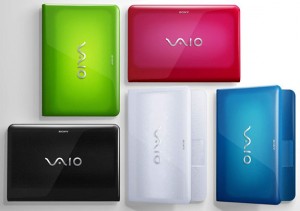 Vaio T series is the new ultrabook series of Sony. Sony announced new ultrabook models in CES. The 13-inch VAIO T13 is the leading model of series. It uses Intel's latest Ivy Bridge CPU. Outer case of series is brushed silver aluminum. It's possible to find USB 3.0, HDMI and VGA ports in series. Also backlit keyboard is possible in Vaio T ultrabook series. T13 is coming with i7 processor and Windows® 7 Professional. T13 model is announced from $800 in United States but it's today possible to find some submodels from $769.
Sony Vaio Z series includes high-end ultraportable notebook computers of company. They produced in Japan. Main models in this series are PCG-Z, VPC-Z1 and VGN-Z. They became popular with their 13'3 screen and light weight. Today it's possible to find SVZ models of these series officially. Models come with I5 or I7 processors, Windows® 7 Professional 64-bit, 2.58 Lbs in weight and 8GB DDR3-1600MHz Ram. Customers faced some problems on this series like boot refusal. Sony made some software and hardware update for models. Some models need to change from HDD to SSD and optical device is selling separately.